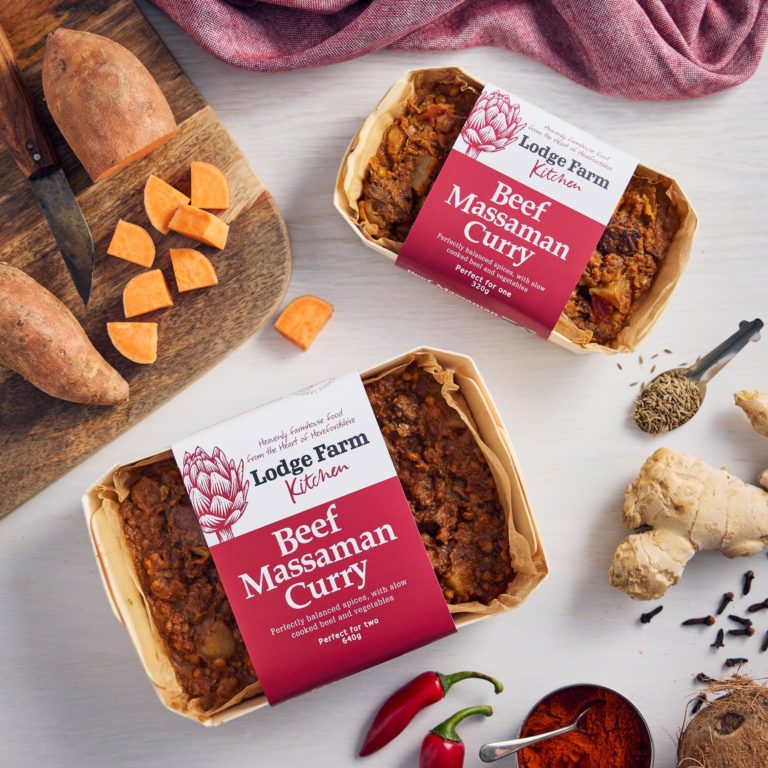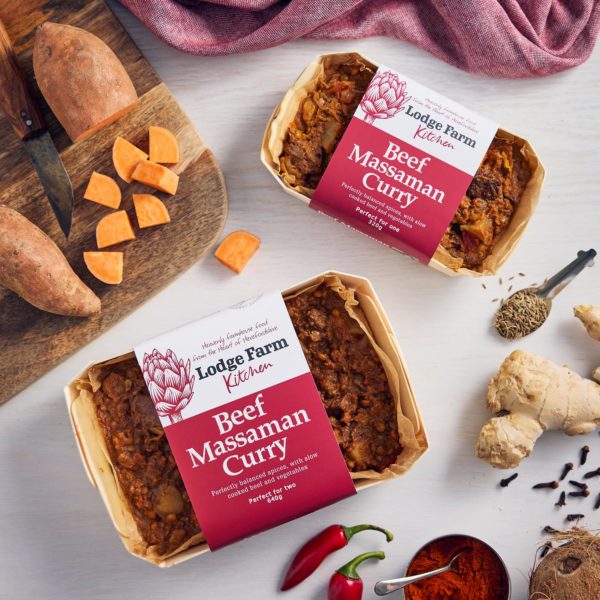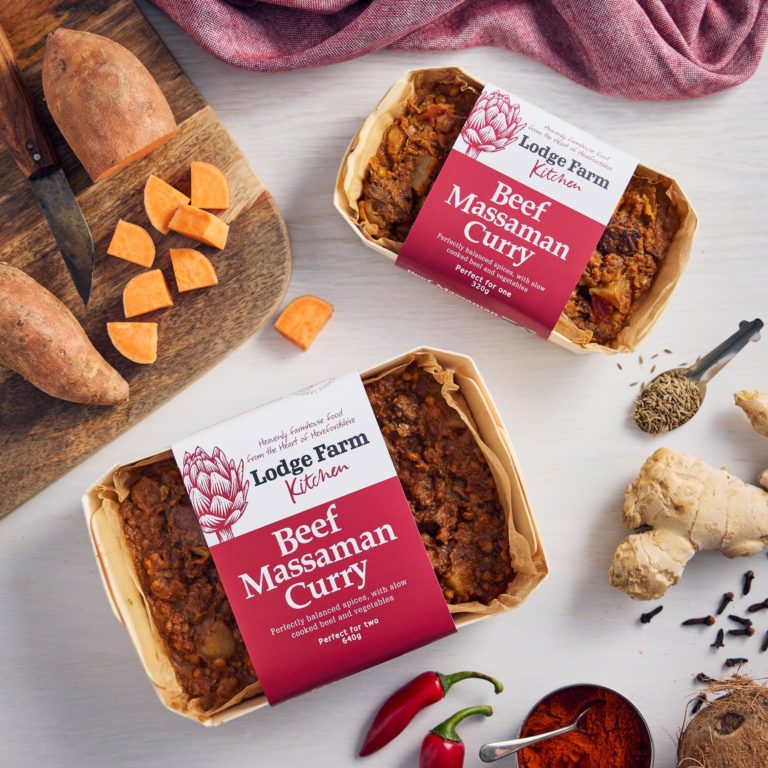 Beef Massaman Curry (GF)
Water, beef (22%), tomato, potato, onion, coconut milk, sweet potato, brown lentils, Massaman Paste (water, sunflower oil, Massaman Spice Mix ( salt, smoked paprika, red chilli, cayenne pepper, ground coriander, sugar, garlic powder, ground cloves, ground nutmeg, lemon grass, cinnamon, ground cumin, galangal, ground ginger) red onion, garlic, cumin seeds, ground coriander) lime juice, coconut oil, vegetable stock (sea salt, Maltodextrin (from maize), rice flour, vegetables 7.2% (onion, carrot, parsnip), yeast extract, sunflower oil, parsley, turmeric), ginger, garlic, honey, salt, ground coriander, ground cumin, black pepper
Energy 498kJ/118kcal, Fat 3.5g of which saturates 1.9g,
Carbohydrate 12g of which sugars 4.0g, Protein 11g, Salt 1.6g
Can be cooked from frozen, or defrost in the fridge overnight.
Not suitable for cooking in a microwave.
Preheat oven to 170ºC, 325ºF, gas mark 3.
Remove this sleeve and plastic wrapping but keep in wooden baking mould and place on a baking tray. Cover tightly with foil. Our wooden baking moulds are suitable for the oven, just make sure they are not too close to direct flame or element.
Cook for 35 minutes if already defrosted or 50 minutes if frozen. Cook until piping hot.
Leave for a couple of minutes before serving.