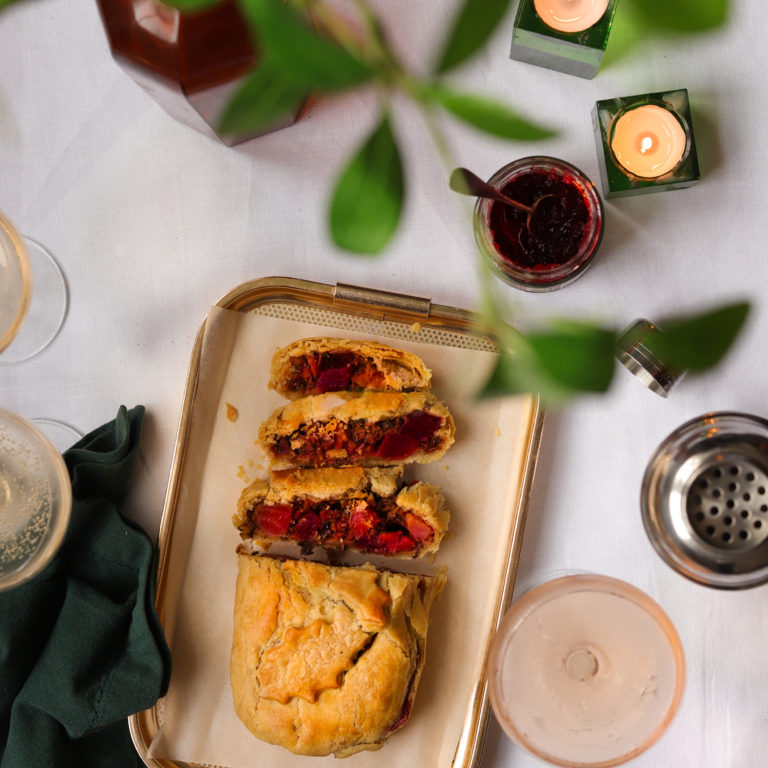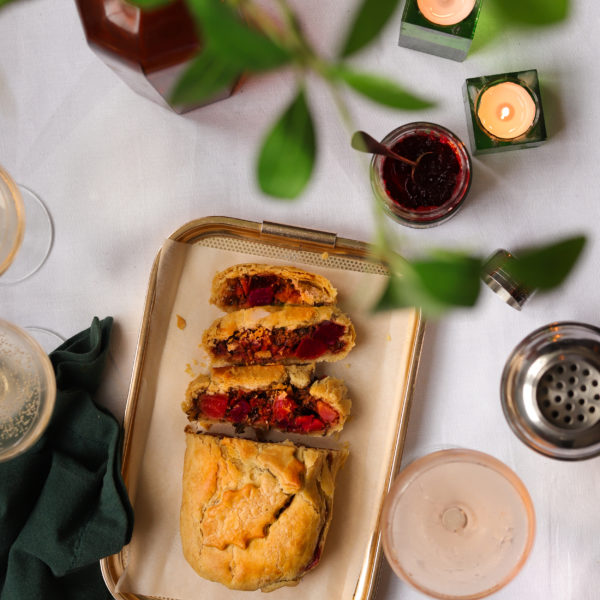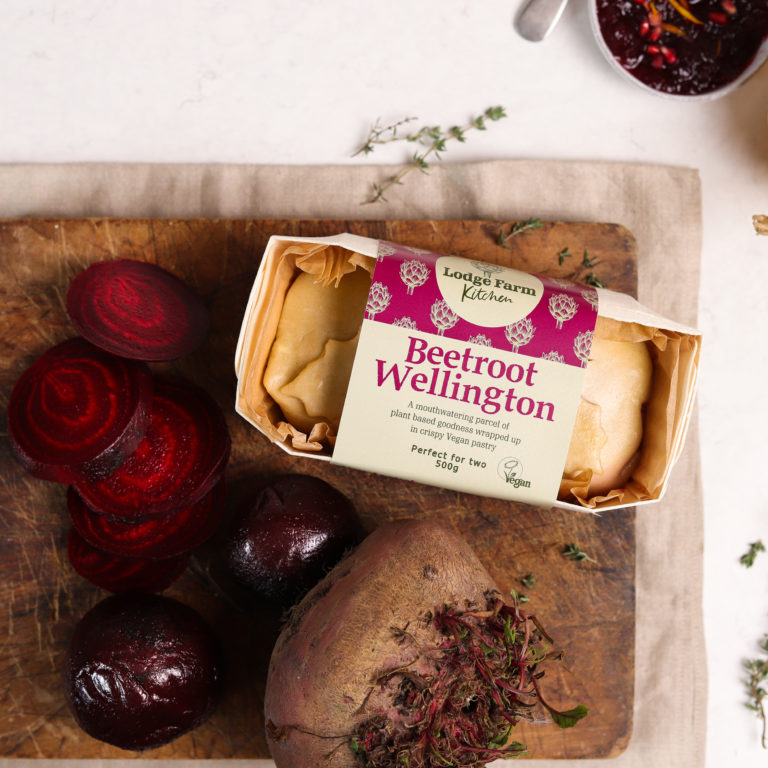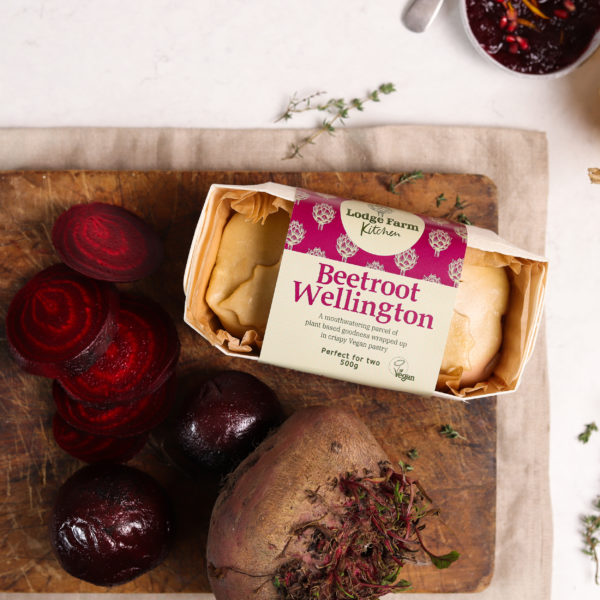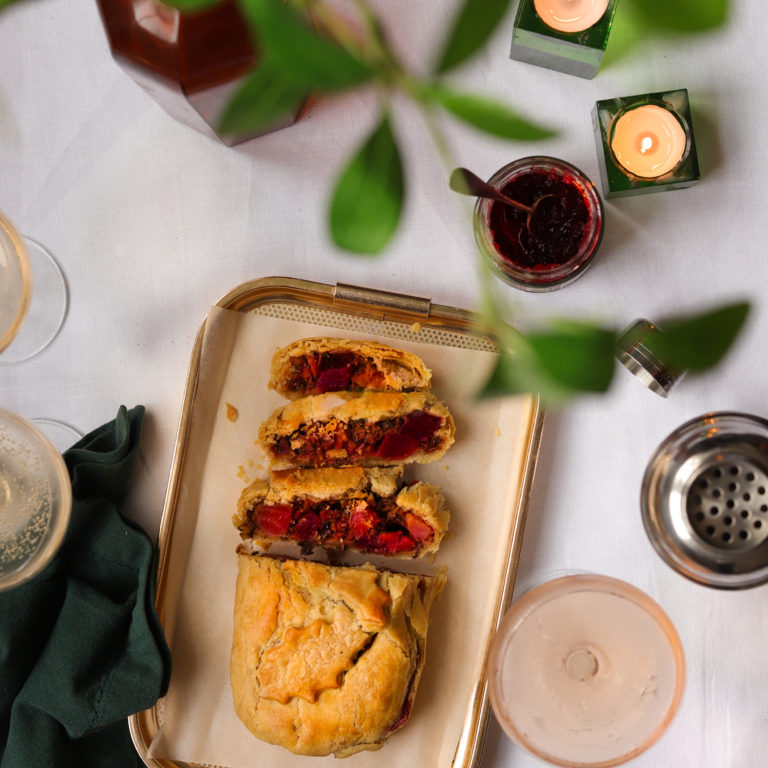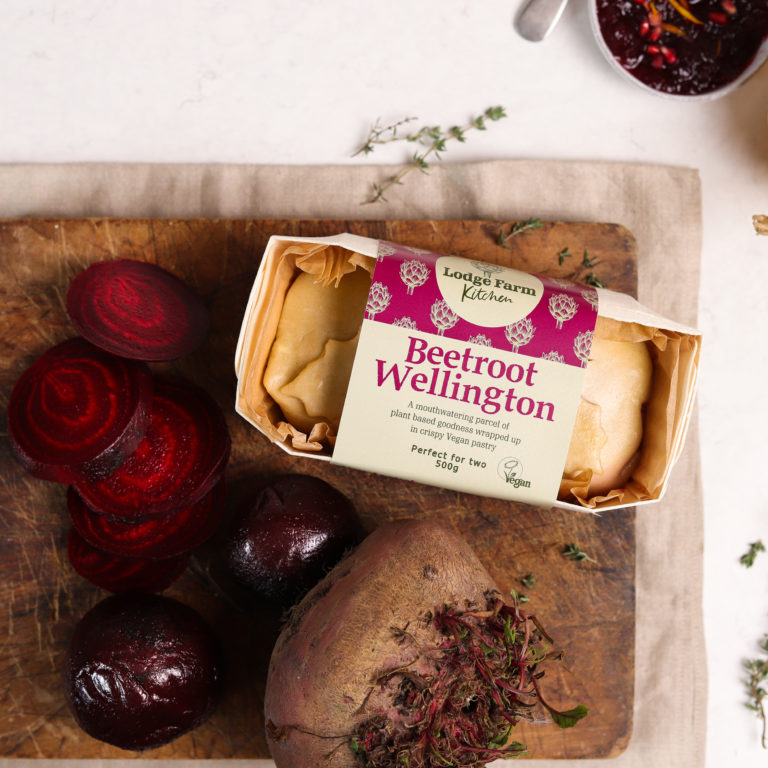 Beetroot Wellington
£14.50
A parcel of plant-based goodness, vibrant beetroot, earthy chestnuts, tart cranberries and wholesome lentils, all wrapped up in our handmade, lusciously flaky vegan pastry.
At the heart of this culinary beauty lies our kale and lemon juice pesto which adds that extra special zingy brightness.
The perfect centrepiece for a vegan Christmas lunch, serve with our vegan bread sauce.
Beetroot (25%), flour (WHEAT) (statutory nutrients calcium carbonate, iron, thiamine, niacin), vegan butter (Shea butter oil (43%), water, coconut oil (24%), rapeseed oil (11%), salt, (ALMOND) (1%), carrot juice, Emulsifier (Lecithin), lemon juice, natural flavouring, celeriac (CELERY), squash, kale, water, onion, chestnuts (NUTS), lentils, olive oil, garlic, lemon juice, sumac, thyme, ALMOND milk (NUTS), salt.
Nutritional content per 100g
Energy kJ 354/kcal 85, Fat 5.1g of which saturates 2.2g, Carbohydrate 2.9g of which sugars 0.8g, Protein 6.8g, Salt 0.2g
Nutritional content per 300g serving
Energy kJ 106t/kcal 255, Fat 15g of which saturates 6.5g,
Carbohydrate 8.8g of which sugars 8.3g, Protein 21g, Salt 0.59g
For best results cook from frozen
Pre-heat your oven to 170ºC Fan, 350F , conventional/Gas 5.
Remove the cardboard sleeve and plastic wrapping. Our wooden trays can go into the oven but don't place them near an open flame or close to the element.
Place onto the middle shelf of your oven and cook for approximately 55 minutes until piping hot and pastry is golden.
Leave for a couple of minutes before serving.