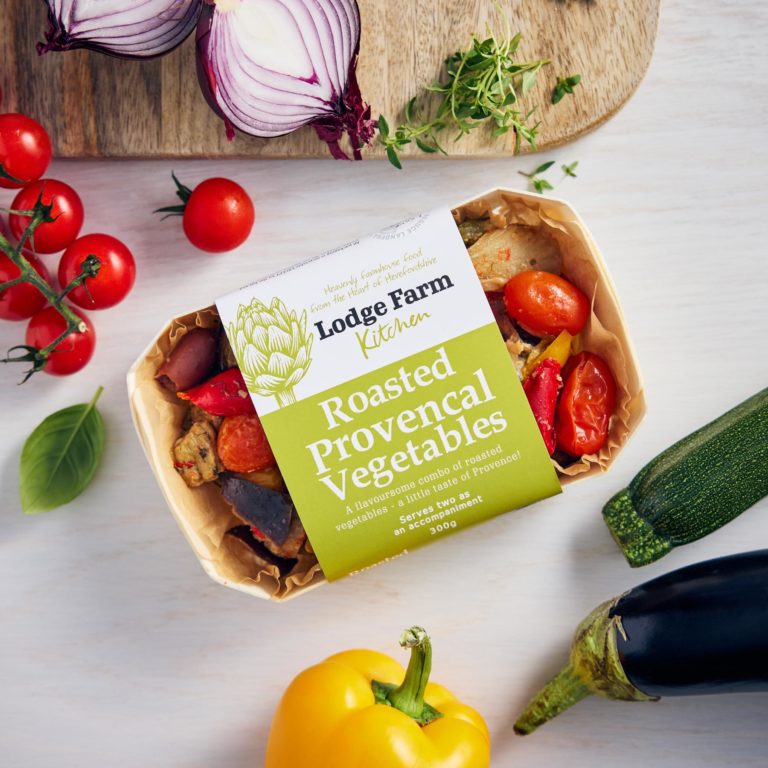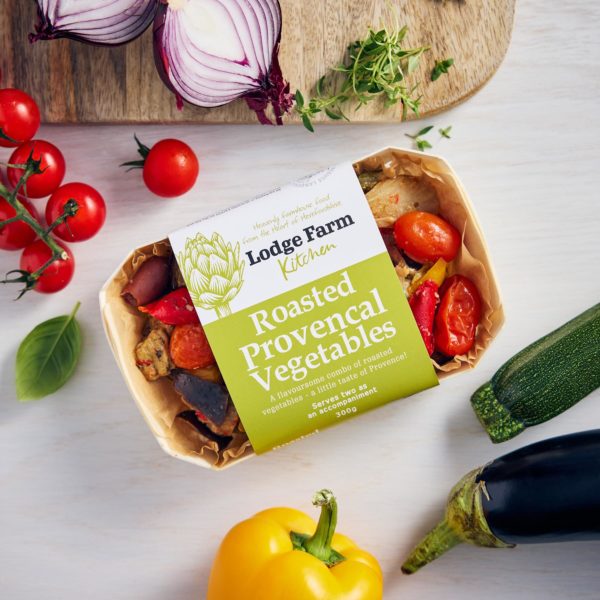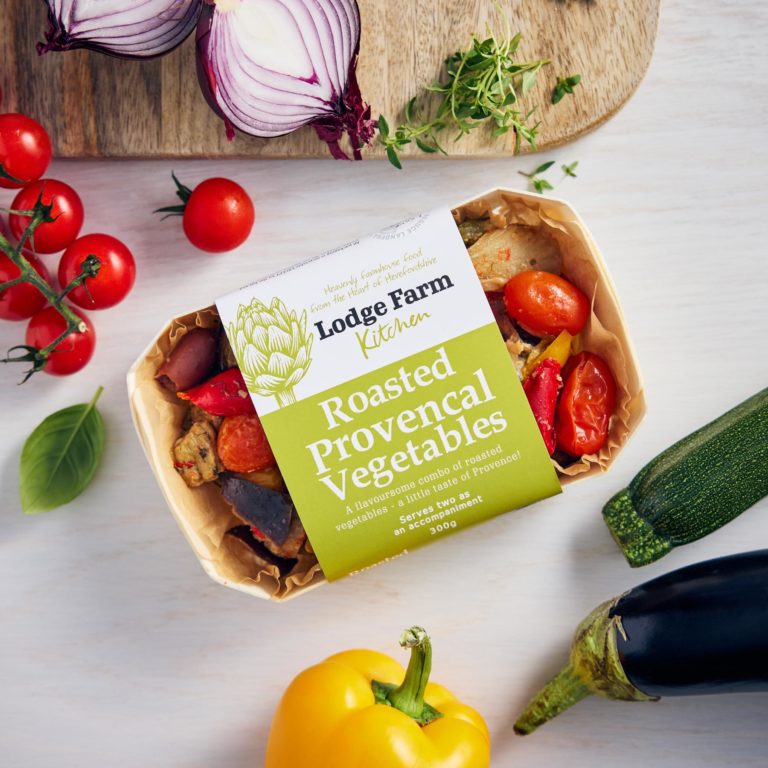 Roasted Provencal Vegetables
£3.25
Try the exquisite flavours of the Mediterranean with our Provencal Roasted Vegetables! Perfect for a light lunch with bread or as a flavourful accompaniment to any meal. Our Roasted Provencal Vegetables consist of a delicious combination of roasted aubergine, courgettes, peppers, fresh fennel and of course tomatoes.
With delicious herbs such as fresh thyme, oregano, basil, fresh tarragon and more really elevate this dish. Serve this handmade ready meal by itself or as a side dish to jazz up any meal!
Aubergine (23%), tomatoes (14%), courgette (14%), red pepper (8%), yellow pepper (8%), green pepper (8%), fennel (8%), onion, black olives, fresh thyme, oregano, basil, capers, garlic, fresh tarragon, herbes de provence, salt, vegetable stock (sea salt, maltodextrin (from maize), rice flour, vegetables, (onion, carrot, parsnip), yeast extract, sunflower oil, parsley, turmeric), black pepper
Energy 146kJ/35kcal, Fat 0.8g of which saturates 0.2g,
Carbohydrate 5.4g of which sugars 3.5g, Protein 1.8g, Salt 0.70g
Can be cooked from frozen, or defrost in the fridge overnight before cooking.
Not suitable for cooking in a microwave.
Preheat your oven to 170ºC, 325ºF gas mark 3.
Remove this sleeve and plastic wrapping but keep in the wooden baking mould and place on a baking tray. Our wooden baking moulds are suitable for the oven, just make sure they are not too close to a direct flame or element.
Cook for 40 minutes if already defrosted, or cook for 55 minutes if still frozen Cook until piping hot and lightly browned.
Leave for a couple of minutes before serving.