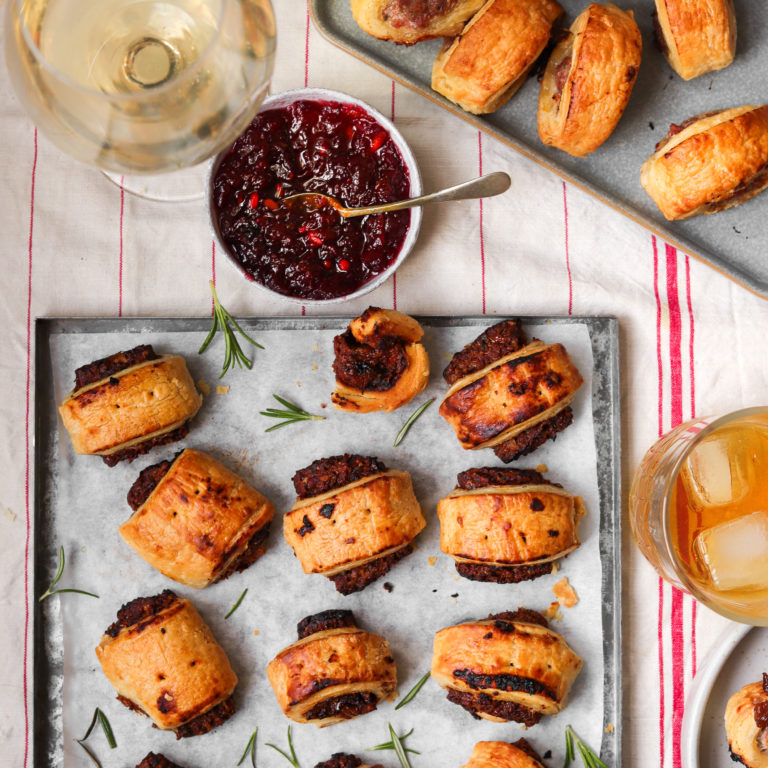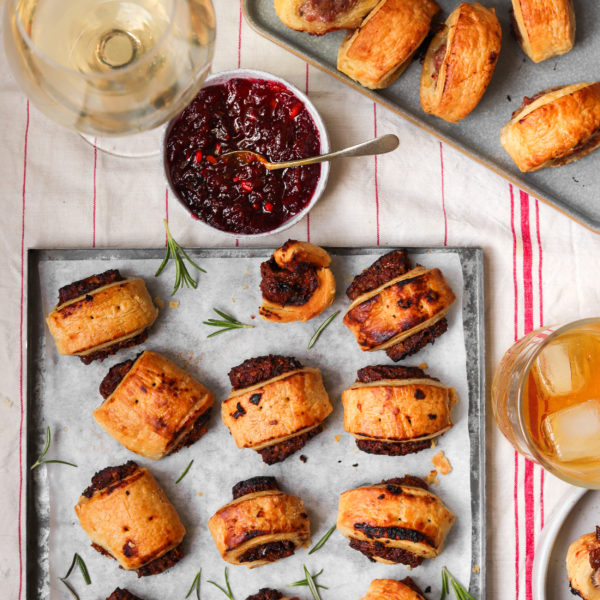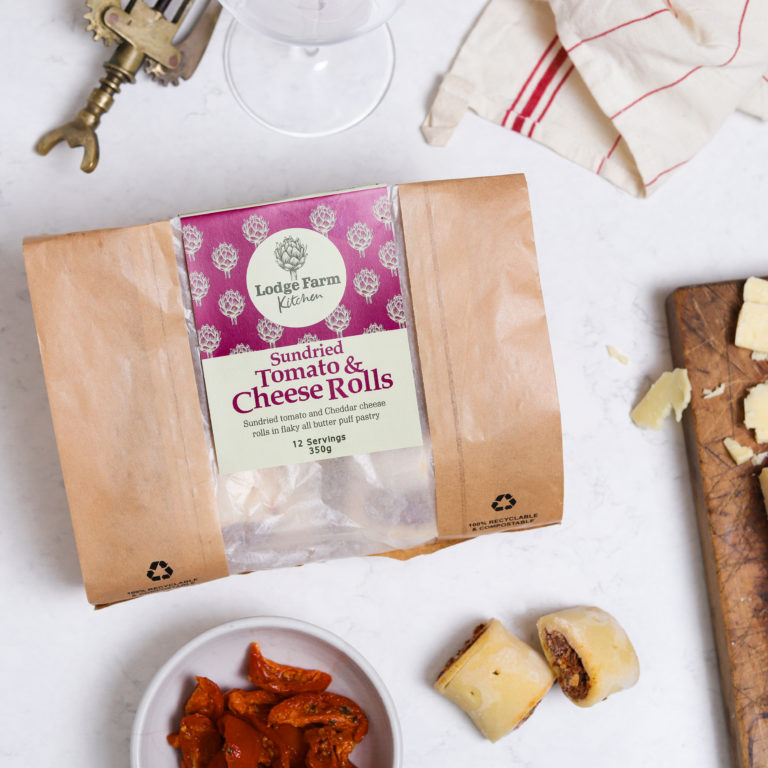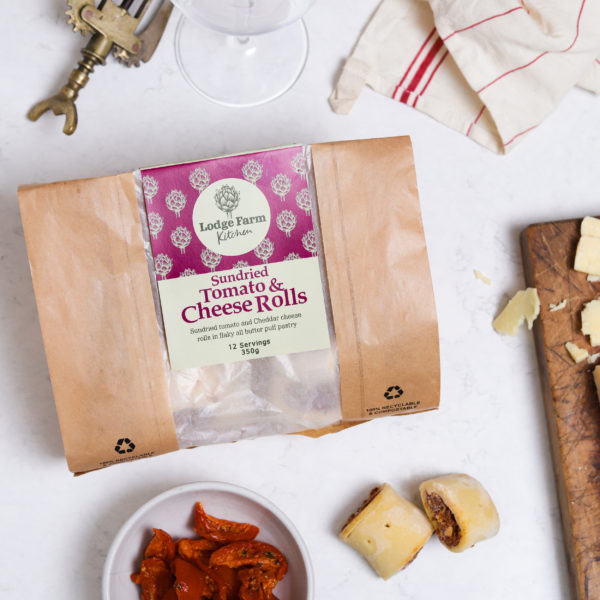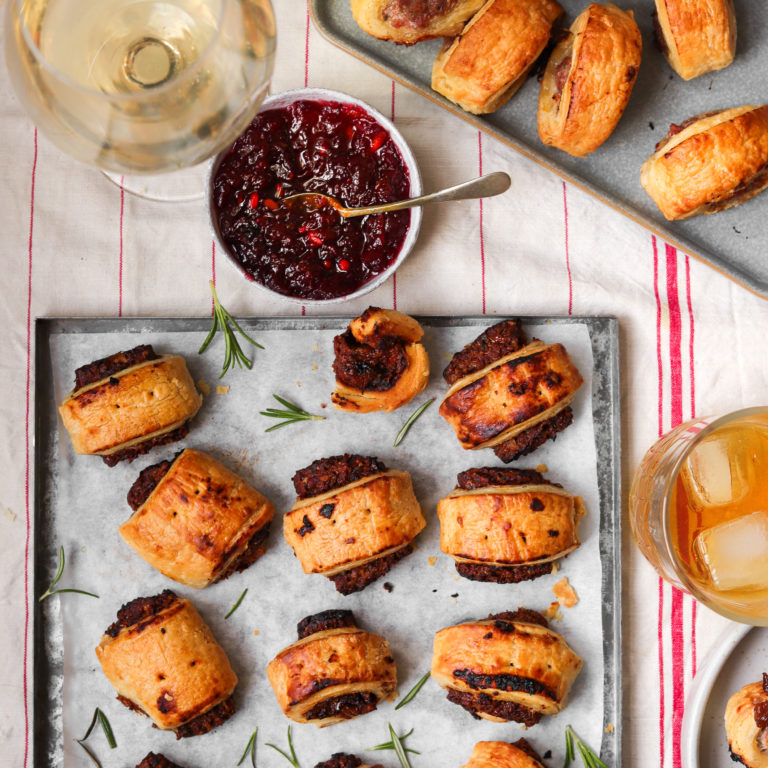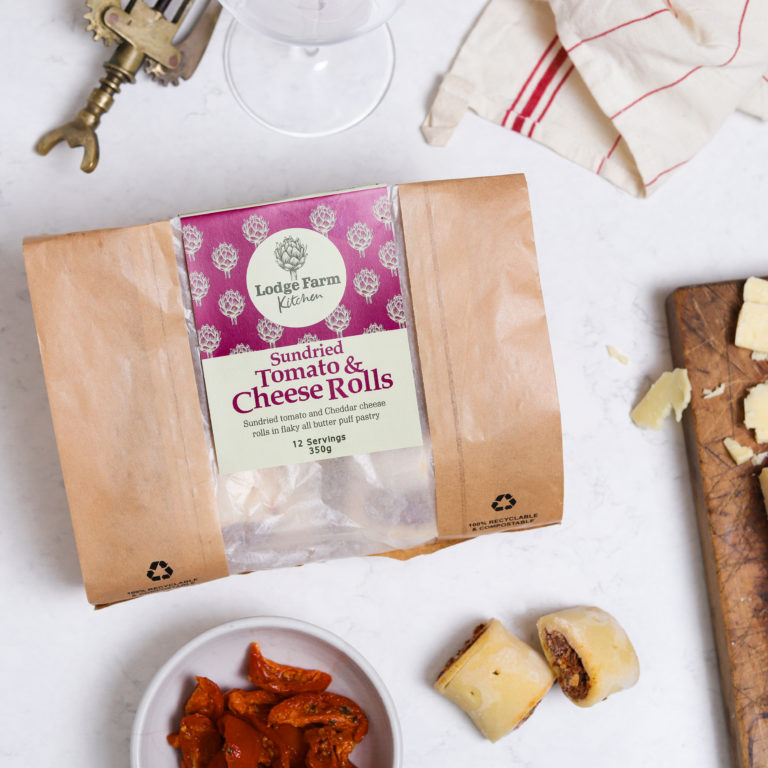 Sun-dried Tomato Rolls
£8.80
Delicious flavour bombs of sun-dried tomato and cheese, made using the best ingredients and wrapped in our handmade all butter pastry. Flaky, crisp and intensely moreish.
Perfect served with a glass of wine.
Flour (WHEAT) calcium carbonate, iron, thiamine, niacin), butter (MILK), breadcrumbs (WHEAT), (calcium carbonate, iron, niacin, thiamin), water, yeast, olive oil, salt), Cheddar cheese (MILK) (15%), onion, sundried tomato (8%), (tomato, salt), Worcester Sauce (spirit vinegar, water, lair-trade raw cane sugar, molasses, sea salt, date syrup, caramel syrup, chilli powder, garlic powder, cloves), basil, salt,
parsley, black pepper, EGG.
Nutritional content per 100g 
Energy 2026kJ/488kcal, Fat 33g of which saturates 16g, Carbohydrate 39g of which sugars 5.8g, Protein 12g, Salt 1.7g
Nutritional content per 30g serving
Energy 608kJ/446kcal, Fat 9.8g of which saturates 4.7g, Carbohydrate 12g of which sugars 1.7g, Protein 3.5g, Salt 0.52g
For best results, cook from

frozon.

Preheat your oven to 170°C, 350°F, gas mark 5.
Place sun-dried tomato

rolls

on a baking

tray and place on to the middle shelf of your oven until piping hot and pastry is golden.