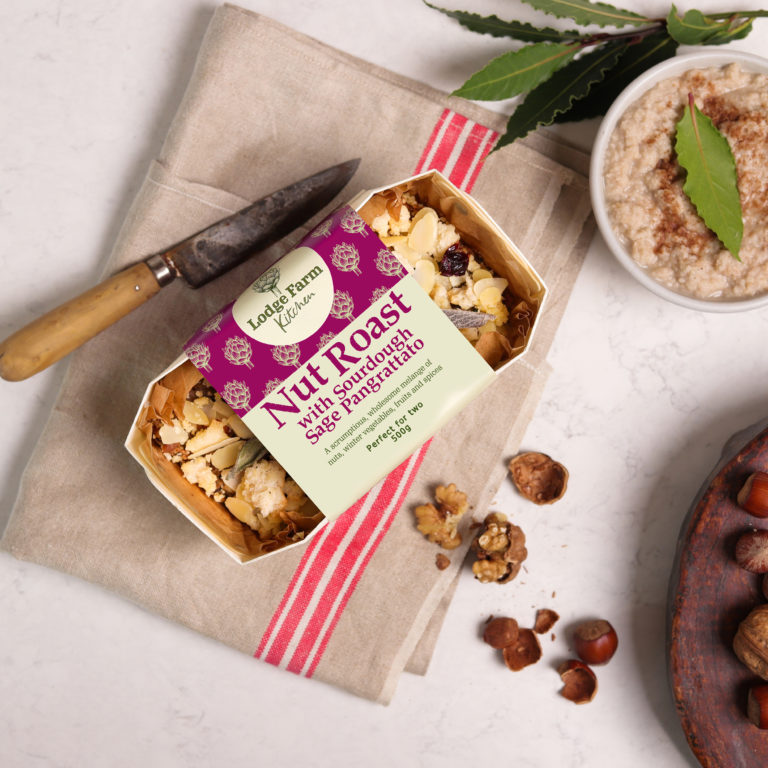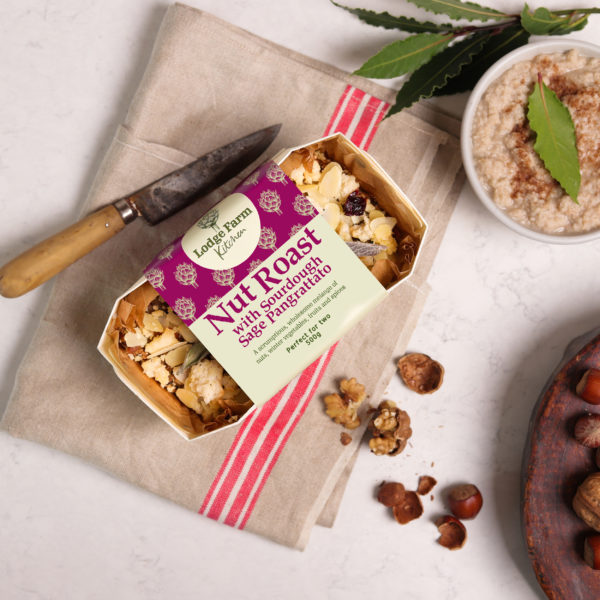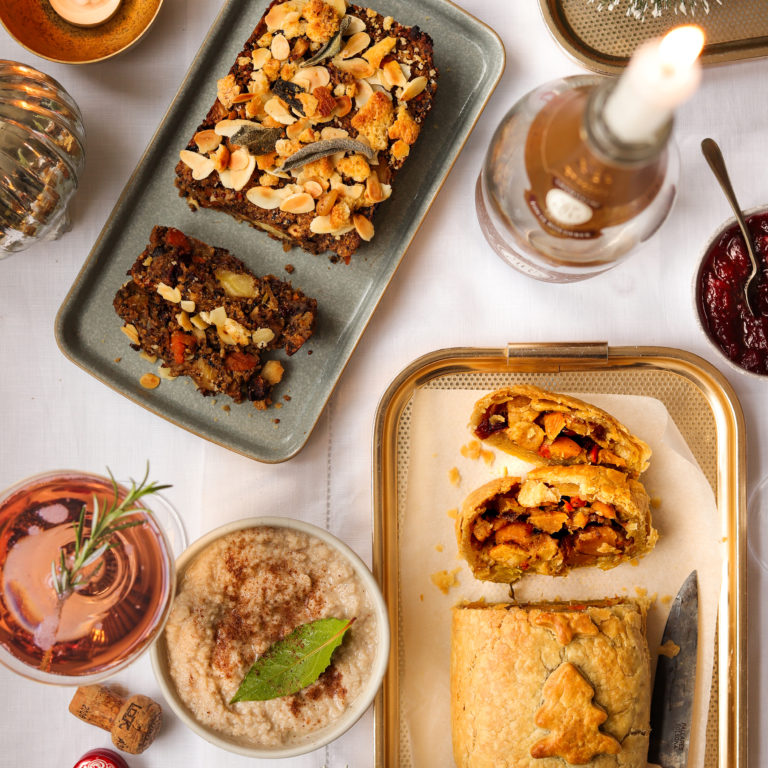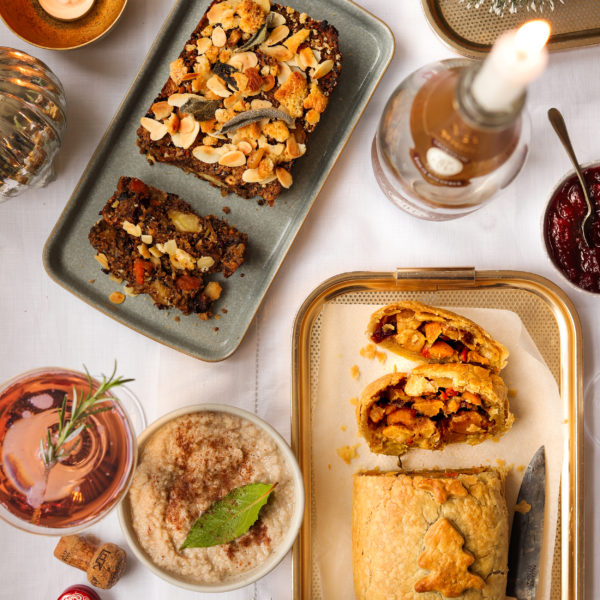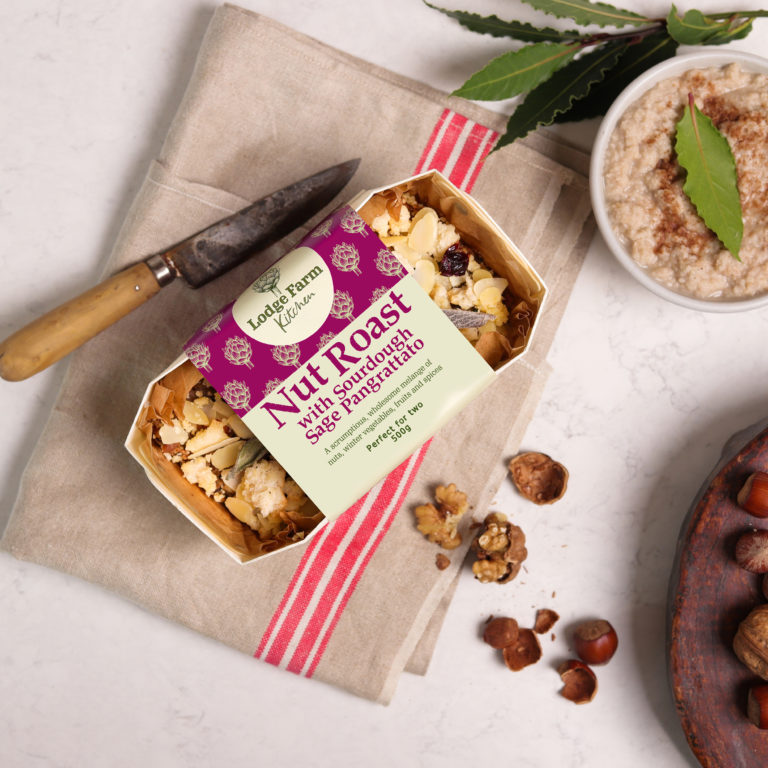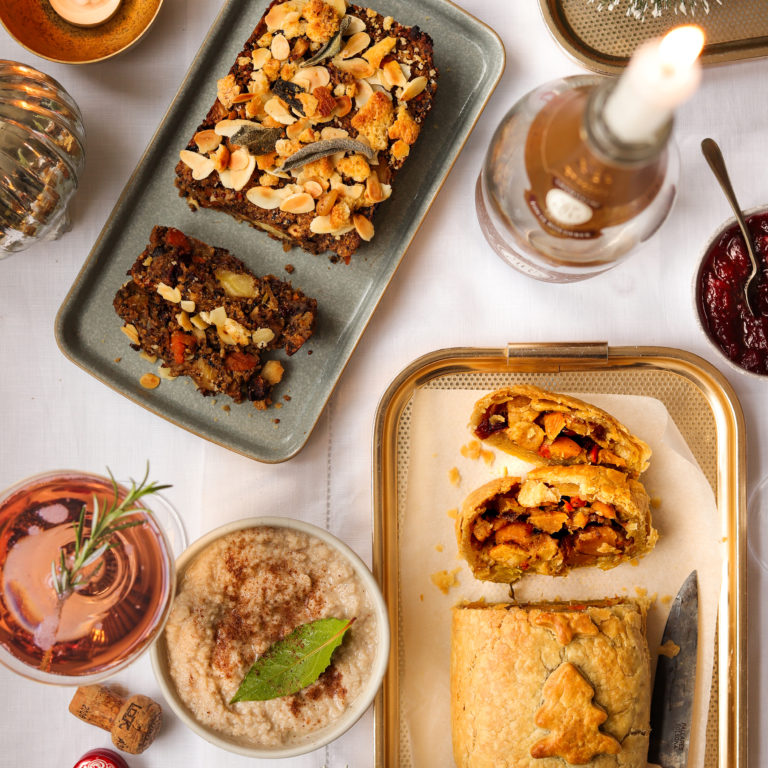 Vegan Nut Roast
£12.50
Not like any nut roast you have had before. Sure, our nut roast has nuts in it, creamy Brazil nuts, almonds, sweet cashews, but we also pack our nut roast with seasonal vegetables, prunes, cranberries, chestnuts, apricots and an aromatic medley of spices such a nutmeg, cinnamon and cloves.
Serve with our vegan bread sauce and your own cranberry sauce along with all those other amazing vegetables you are roasting for your Christmas Day lunch.
Water, breadcrumbs (WHEAT, flour, calcium, iron, niacin, thiamine), water, yeast, olive oil, salt, chestnuts (9%) onion, parsnip, carrot, CELERY, quinoa, cranberries, (sugar, cranberries, sunflower oil) apples, cashew nuts (4% NUTS), prunes,, Almonds (9% NUTS), ground ALMOND (3% NUTS), brazil nuts (2% NUTS), apricots, kale, olive oil, coconut palm sugar, vegetable stock (sea salt, maltodextrin (from maize) rice flour, vegetables, 7.2% onion, parsnip, carrot, sage, sage salt, pepper, cinnamon, nutmeg, cloves
Nutritional content per 100g 
Energy 898kJ/215kcal, Fat 11g of which saturates 1.6g, Carbohydrate 22g of which sugars 6.9g, Protein 6.3g, Salt 0.89g
Nutritional content per 250g serving
Energy 2242kJ/536kcal, Fat 27g of which saturates 4g, Carbohydrate 55g of which sugars 17g, Protein 16g, Salt 2.2g
For best results cook from frozen
Pre-heat your oven to 170ºC Fan, 350F , conventional/Gas mark 5.
Remove the cardboard sleeve and plastic wrapping. Our wooden trays can go into the oven but don't place them near an open flame or close to the element.
Place onto the middle shelf of your oven and cook for approximately 45 minutes until piping hot.
Leave for a couple of minutes before serving.