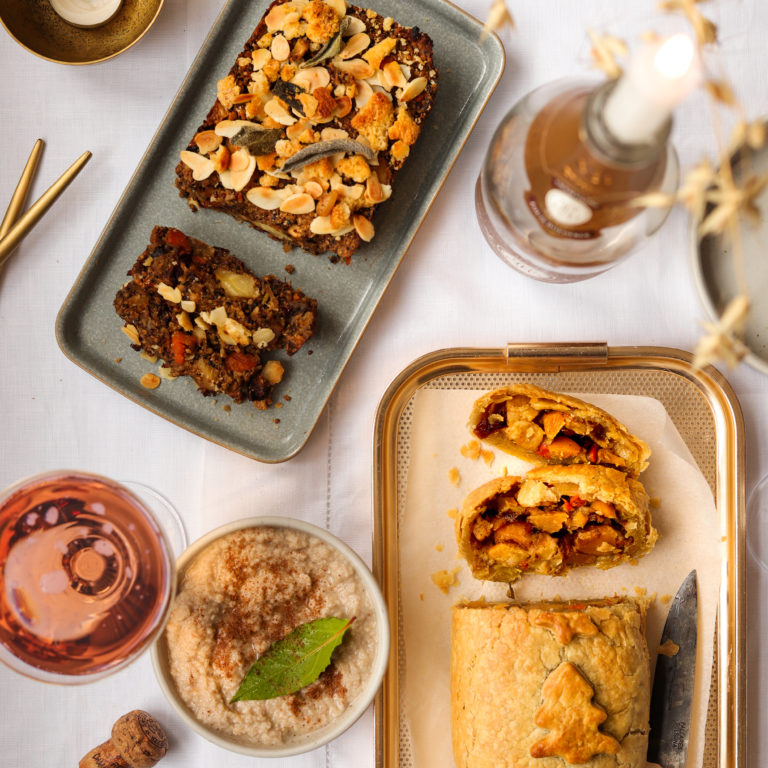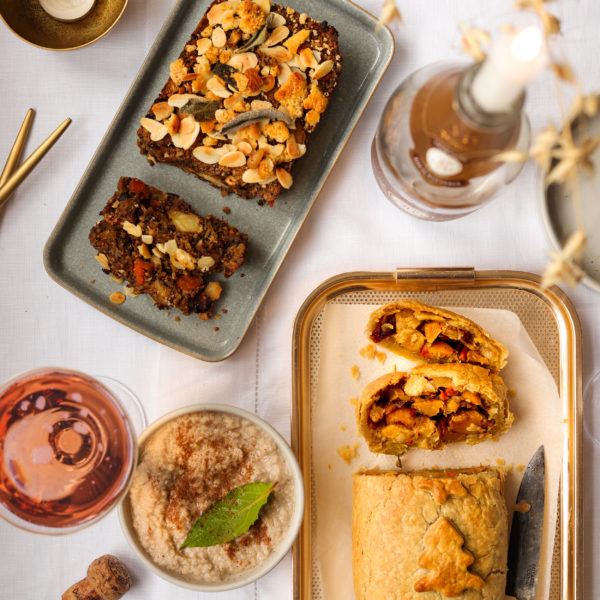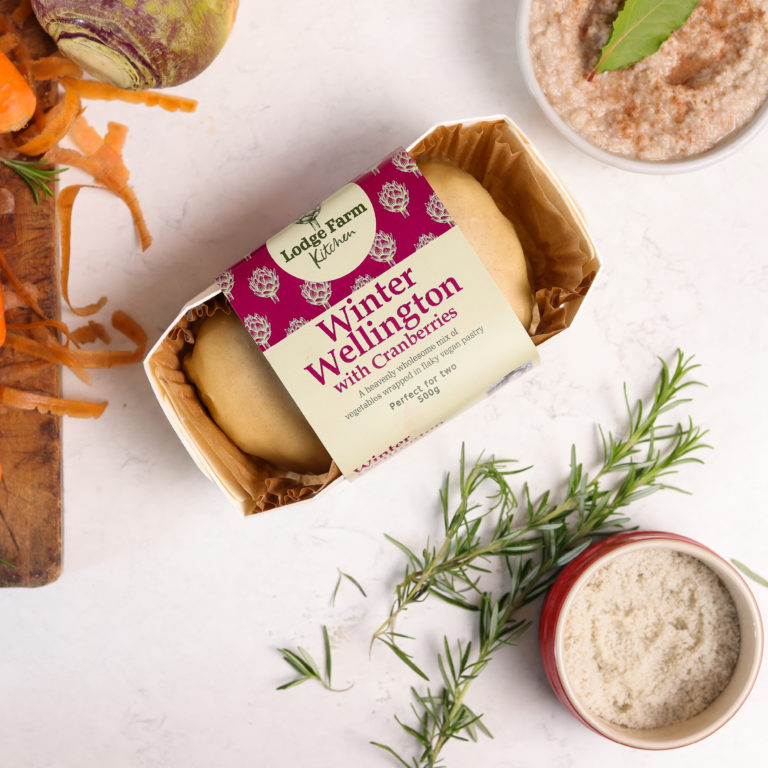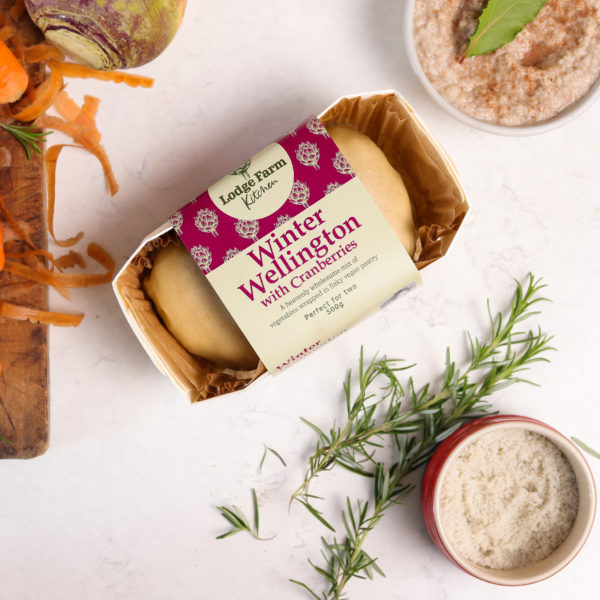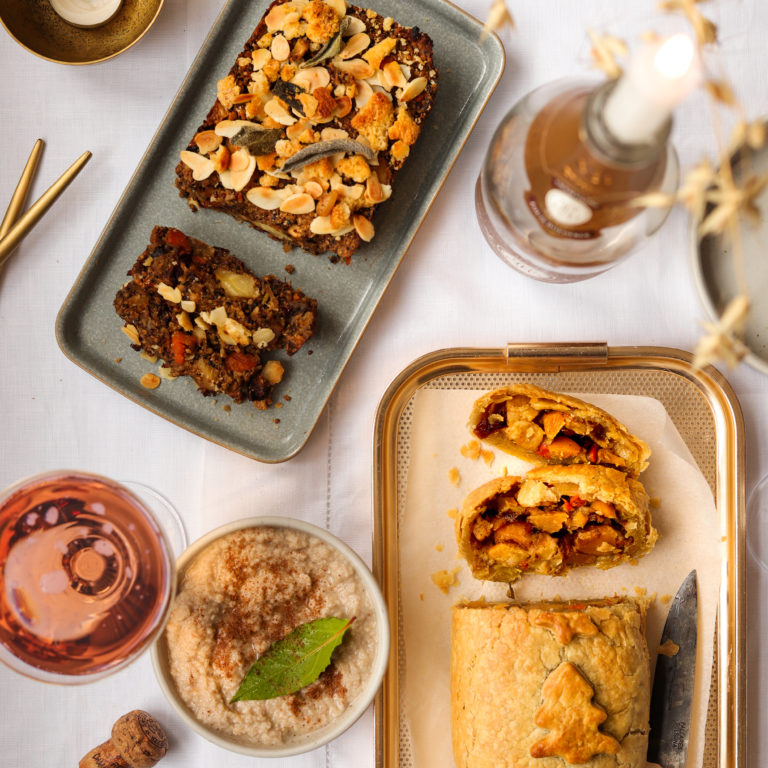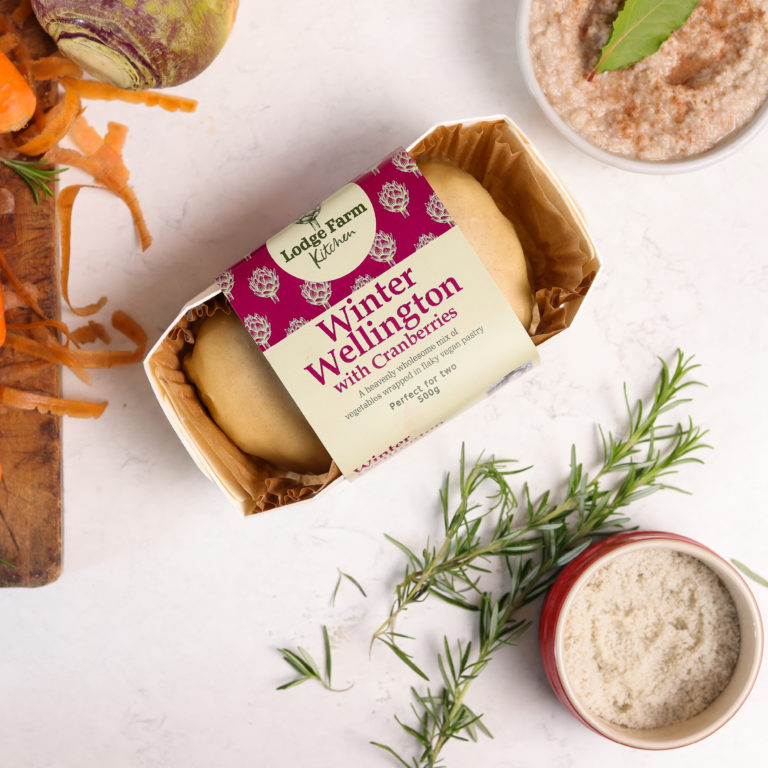 Winter Vegetable Wellington
£14.50
Gorgeous winter root vegetables, the remarkable celeriac, a knobbly vegetable boasting a nutty flavour and creamy texture, plus sweet and earthy swede. These amazing natural jewels emerging from the rich earth are roasted and combined with cranberries, spinach, chickpeas, rosemary, evocative spices and more to create a medley of fabulous flavours. The pastry is handmade using vegan butter, it's flaky and delicious.
Serve with our Vegan Sauce, your Cranberry Sauce and fresh seasonal vegetables.
Flour (WHEAT) (statutory nutrients calcium, iron, niacin, thiamine),vegan butter (Shea butter oil (43%) water, coconut oil (21%), rapeseed oil (11%), salt, ALMOND) (1%) carrot juice, Emulsifier (Lecithin),lemon juice, natural flavouring, onion, spinach, water, carrots, CELERY, swede,  CELERIAC (CELERY), chickpeas, olive oil, cranberries, almonds (NUTS) vegetable stock, (sea salt, maltodextrin (from Maize), rice flour, vegetables (onion, parsnip, carrot) yeast extract, sunflower oil, parsely, tumeric, salt, rosemary, black pepper, cinnamon.
Nutritional content per 100g 
Energy 897kJ/215kcal, Fat 16g of which saturates 7.1g, Carbohydrate 17g of which sugars 3.0g, Protein 2.9g, Salt 0.85g
Nutritional content per 250g serving
Energy 2242kJ/536kcal, Fat 39g of which saturates 18g, Carbohydrate 42g of which sugars 7.4g, Protein 7.3g, Salt 2.1g
For best results cook from frozen
Pre-heat your oven to 170ºC Fan, 350F , conventional/Gas mark 5.
Remove the cardboard sleeve and plastic wrapping. Our wooden trays can go into the oven but don't place them near an open flame or close to the element.
Place onto the middle shelf of your oven and cook for approximately 55 minutes until piping hot and pastry is golden.
Leave for a couple of minutes before serving.