When I asked my children about their favourite foods, this recipe came up. Even their friends, all 30 plus years now, have fond memories of enjoying these kebabs at summer parties!
They are very easy to make, but you need to invest in good saffron. I always favour Persian saffron, but I appreciate that I am biassed! It has amazing vibrancy, intense flavour and aroma.
I can highly recommend this saffron from Soux Chef.
The beauty of this barbeque recipe is that if the weather decides not to play ball, you can grill them just as successfully indoors!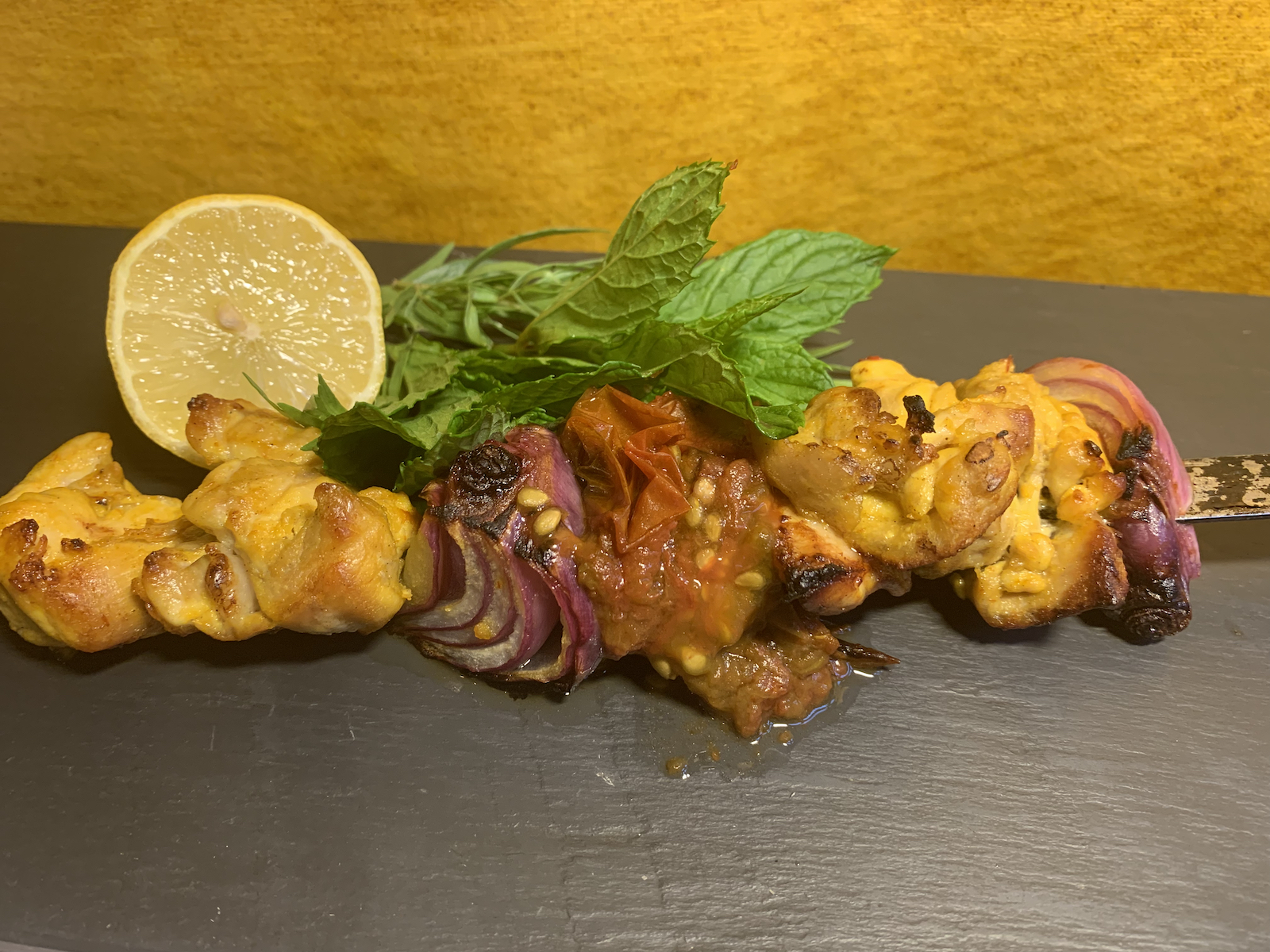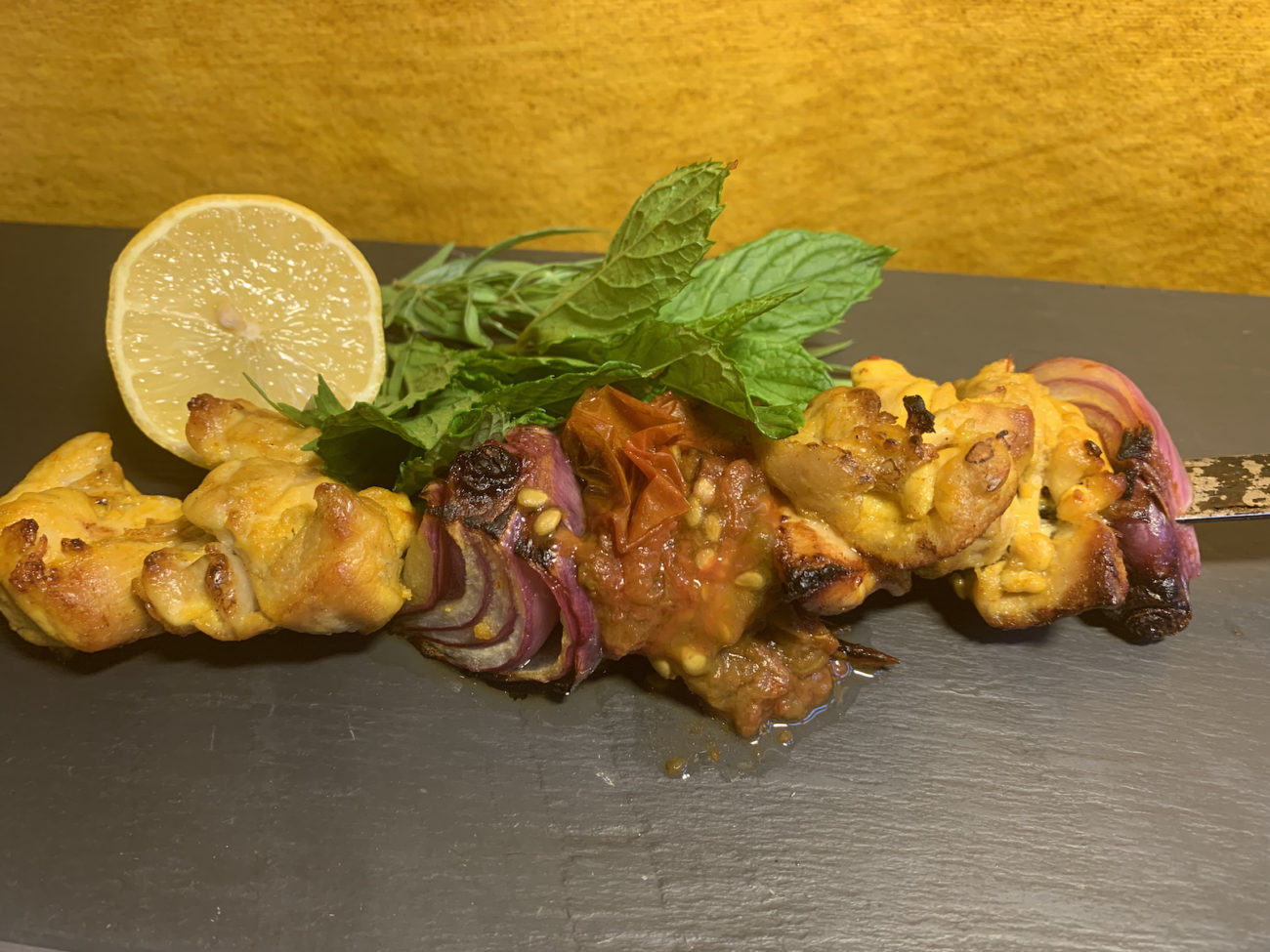 Ingredients
12 skinless & boneless chicken thighs
3 small red onions
3 ripe tomatoes
A pinch of saffron
Olive oil
Sea salt
1 lemon
BBQ skewers – The best ones are the long metal ones with a nice sharp point but use what you have.
Method:
Start by putting the saffron and salt into a pestle and mortar. Grind until you have a powder. Add a dash of boiling water and leave it to infuse and cool down.
Cut the thighs into 4 pieces.
Peel and quarter the onions.
Half the tomatoes.
Put olive oil, lemon juice and cooled saffron into a bowl.
Add the chicken and mix well, use your hands to massage the marinate into the chicken. The longer you leave it the better, but we don't all have the luxury of time, so if it's 10 minutes, then so be it.
Add to the skewers.
BBQ or grill the chicken, turning frequently until golden and cooked through.
If you grill, deglaze the grill tray with some lemon juice. Take chicken off the skewers and add to grill pan and mix well. The tomato may break up, but it will still taste delicious.
Serve in naan bread with fresh herbs (tarragon and mint are my chosen herbs) and tzatziki.