What better way to enhance a salad than with a delicious, easy-to-make salad dressing. Turn your standard salads into something exciting!
Discover our quick and easy recipe for a delicious salad dressing:
Ingredients
100ml apple cider vinegar
250ml extra virgin olive oil
50g wholegrain mustard
35g honey
Sea salt, to taste
Squeeze of lime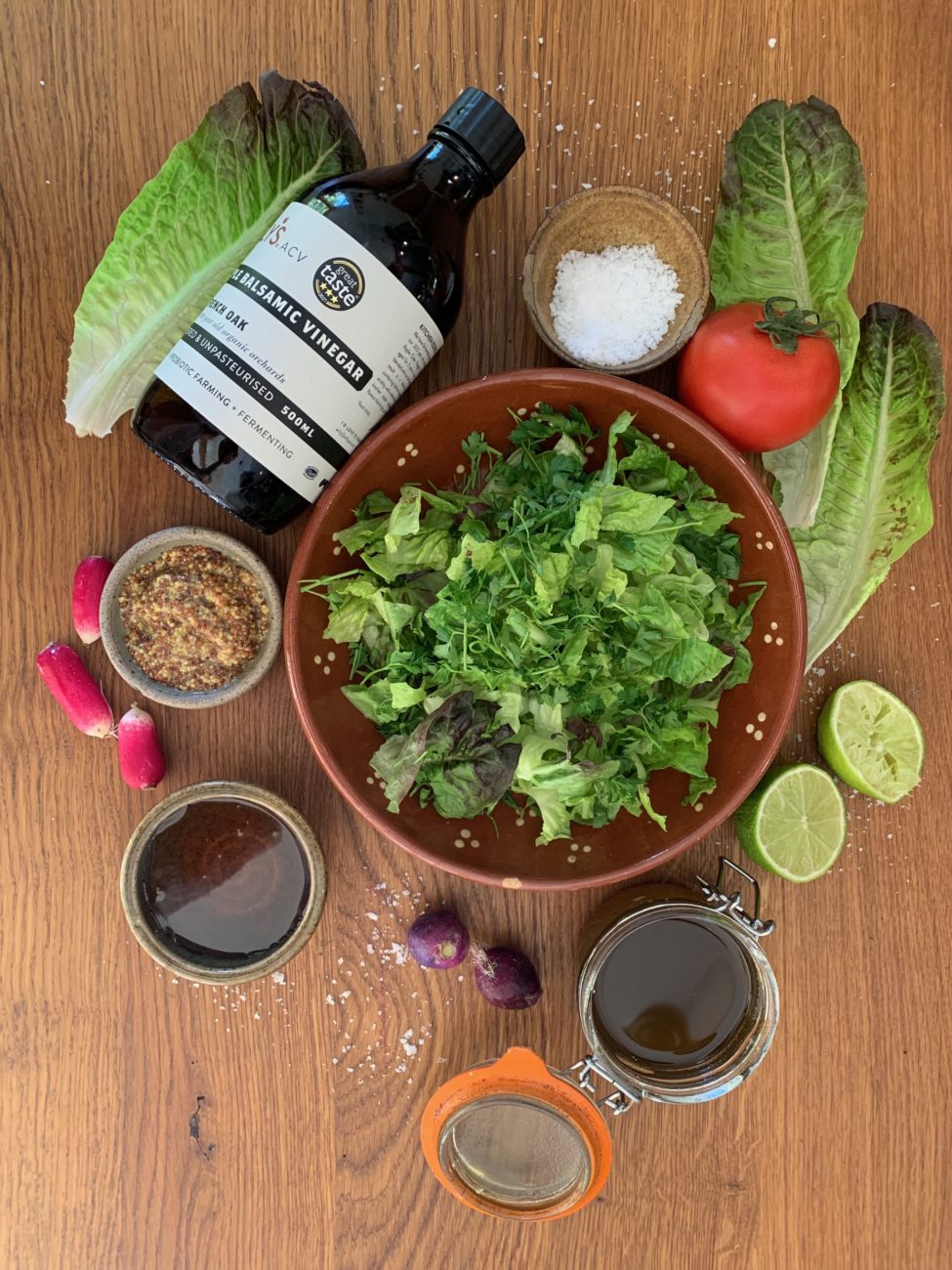 Method:
In a small bowl, add the apple cider vinegar, wholegrain mustard, honey, and a pinch of sea salt.
Whisk the mixture until all the ingredients are well combined.
While continuing to whisk, slowly drizzle in the extra virgin olive oil until the dressing is emulsified.
Add a squeeze of lime juice and taste the dressing. Adjust the seasoning with more salt or lime juice if needed.
Pour the dressing over your favourite salad ingredients and toss to combine.
We hope you love this salad dressing as much as we do (what's not to love?!). For more Kitchen Secrets and recipes take a look at our latest blogs.
Need some salad inspiration? Take a look at our delicious Shirazi Salad recipe.