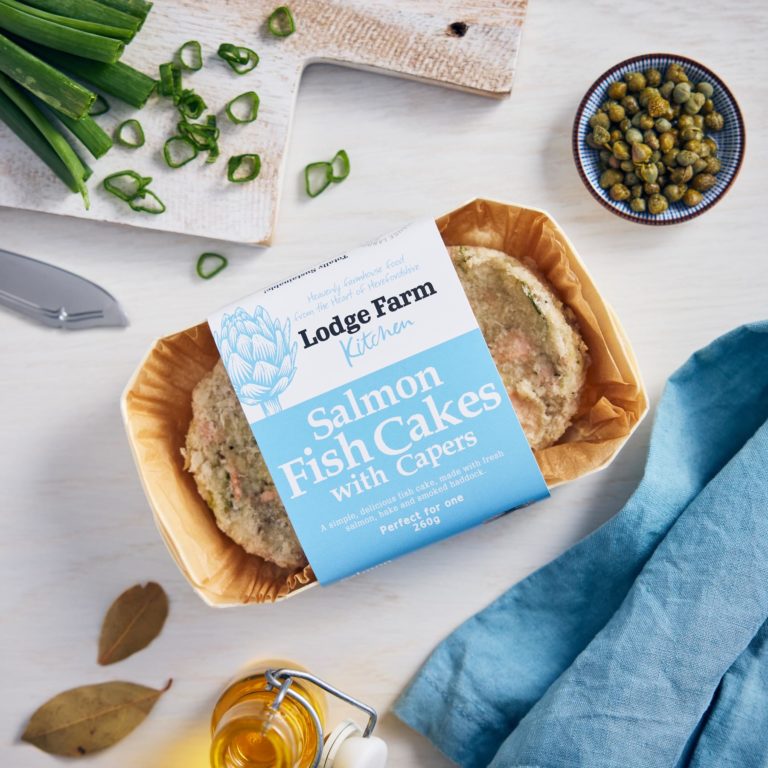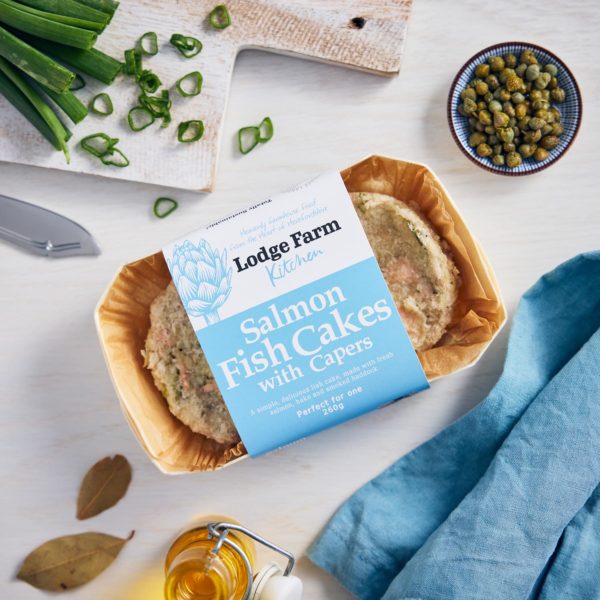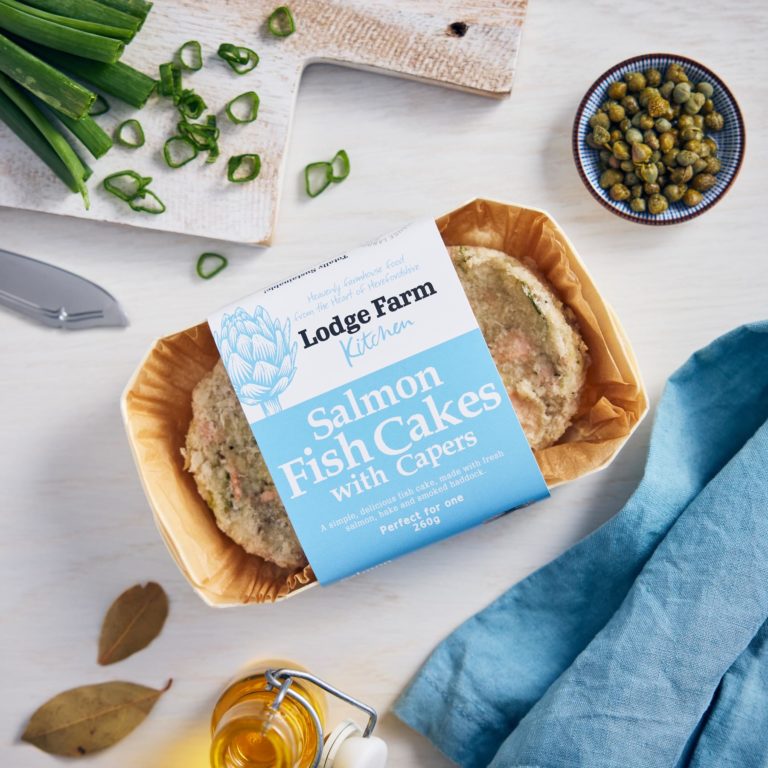 Salmon Fish Cakes
£4.65
If you're looking for a delicious
and nutritious meal that's quick and easy to prepare? Then look no further than our mouth-watering
salmon fish cakes!
Made with a blend of fresh salmon, haddock, and smoked haddock, our fish cakes are bursting with flavour and packed full of healthy nutrients.
I love fishcakes but will rarely buy or order them because I always worry that scraps of fish have been used so I have made a point of using the best MSC fish in our
salmon fish cakes.
With a side of fresh, seasonal,
locally sourced
vegetables, you can be sure that your meal is both healthy and delicious.
Potato (41%), hake 18% (FISH), salmon 17% (FISH), smoked haddock (12% ) (FISH), breadcrumbs, (flour,(WHEAT), calcium carbonate, iron, niacin, thiamine, yeast, sunflower oil, salt, flour treatment agent (E300)), spring onion, fish stock (water, fish, onion, celeriac (CELERY), leek, carrot extract, spice, herb, salt, maltodextrin, yeast extract, rapeseed oil), capers (1%) , salt, bay leaf, black pepper
Energy kJ 818/kcal 195, Fat 5.0g of which saturates 1.0g, Carbohydrate 20g of which sugars 1.0g, Protein 17g, Salt 5.9g
Heat a little oil in a frying pan.
When hot put in fish cakes and leave for about 8 minutes or until golden brown and crispy. Turn them over and cook for a further 6 minutes.
Before you serve make sure the centre is piping hot