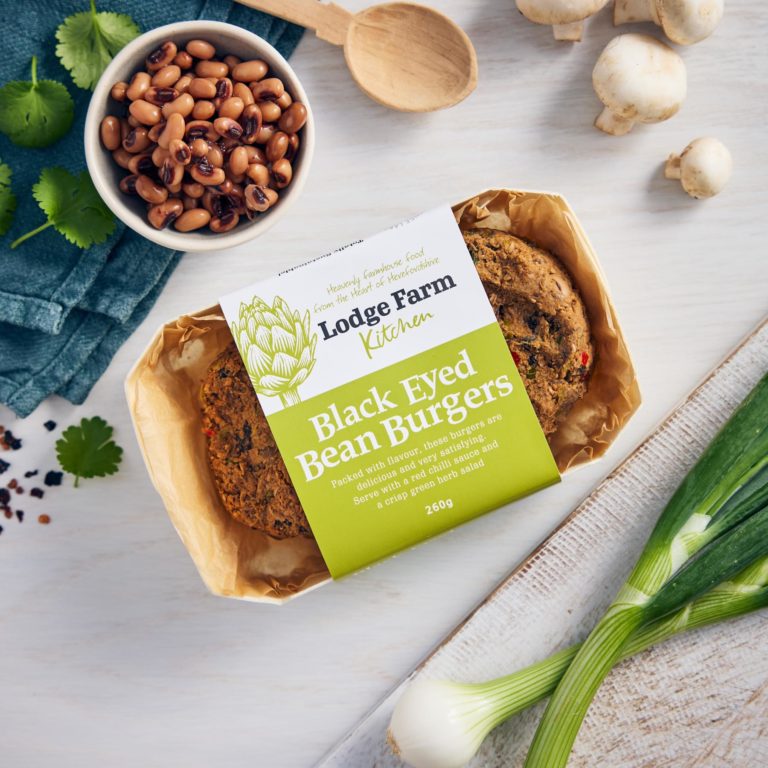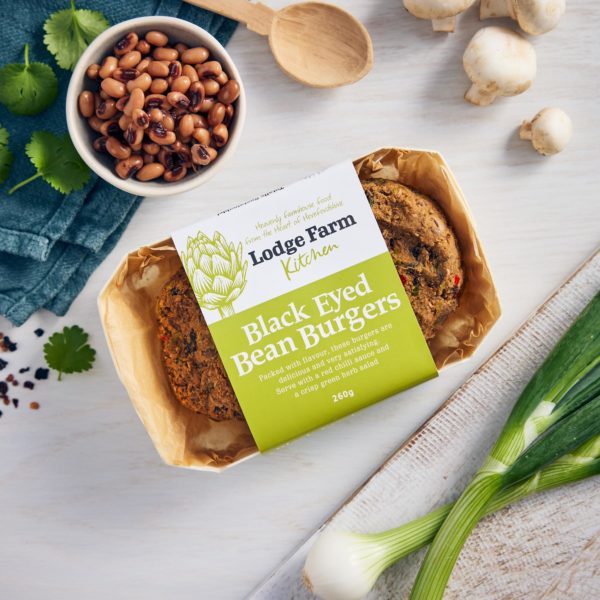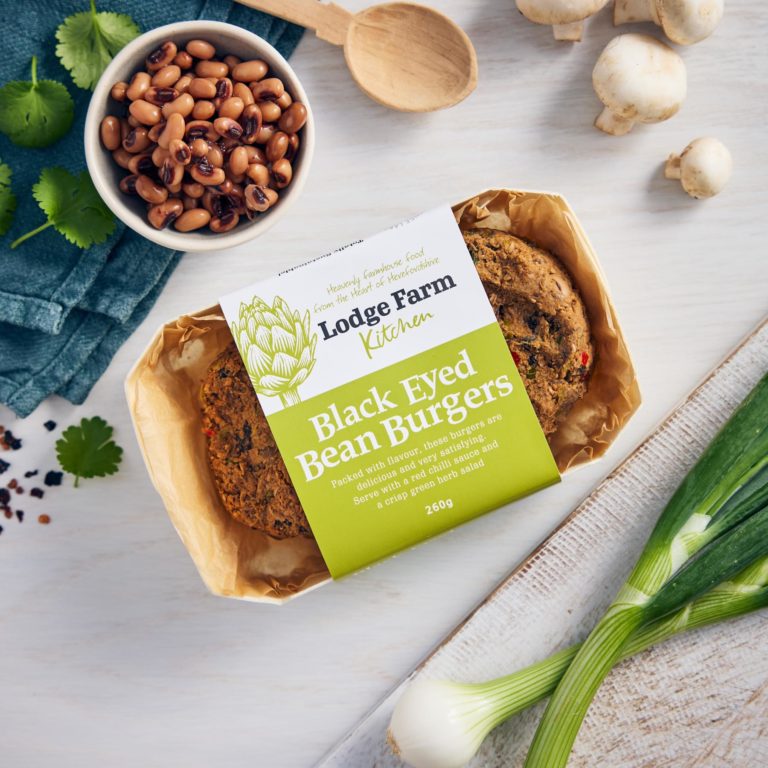 Black Eyed Bean Burgers
£4.25
Try our twist on the standard burger with our Vegan Black Eyed Bean Burger, guaranteed to become a firm favourite - its a must try! The perfect quick and healthy meat free supper solution.
This healthy burger is easy-to-prepare burger and is packed full of flavour. Simply fry it in a little oil until golden, serve it on naan bread or burger bun and top it off with your favourite chutney and fresh herbs, don't omit the herbs. The result is a truly delicious and flavourful burger, you will keep coming back for more!
Black eyed beans (36%), mushrooms, red onion, spring onion, fresh coriander, rice flour, ground coriander, rapeseed oil, garlic, ground cumin, black pepper, dried red chillies, salt
Energy kJ 240/kcal 57, Fat 1.5g of which saturates 0.1g,
Carbohydrate 9.2g of which sugars 2.2g, Protein 2.1g, Salt 0.06g
Heat a little oil in a frying pan.
When hot put in the bean burgers and leave for about 8 minutes or until golden brown and crispy.
Turn them over and cook for a further 6 minutes.
Before you serve make sure the centre is piping hot.