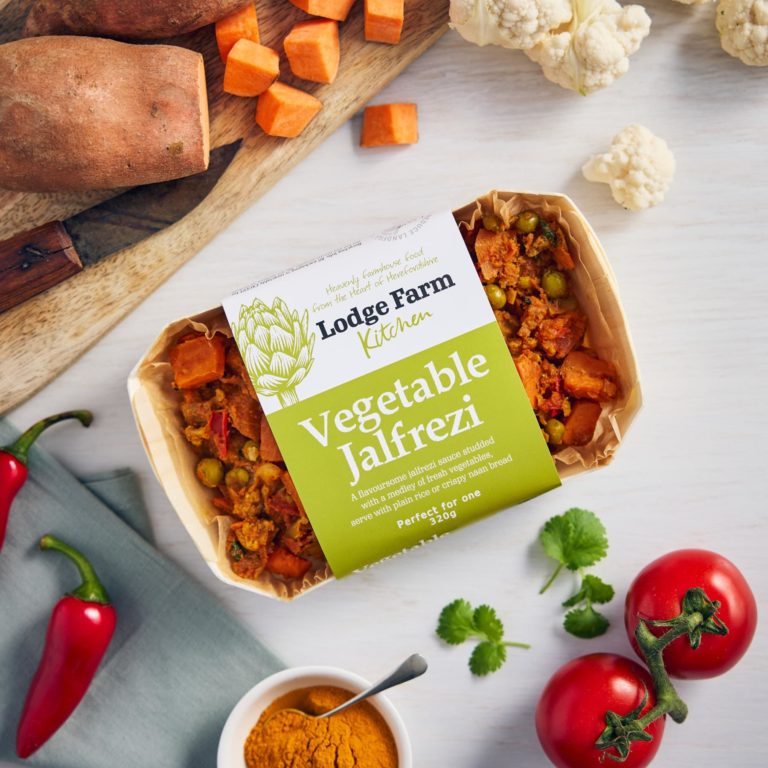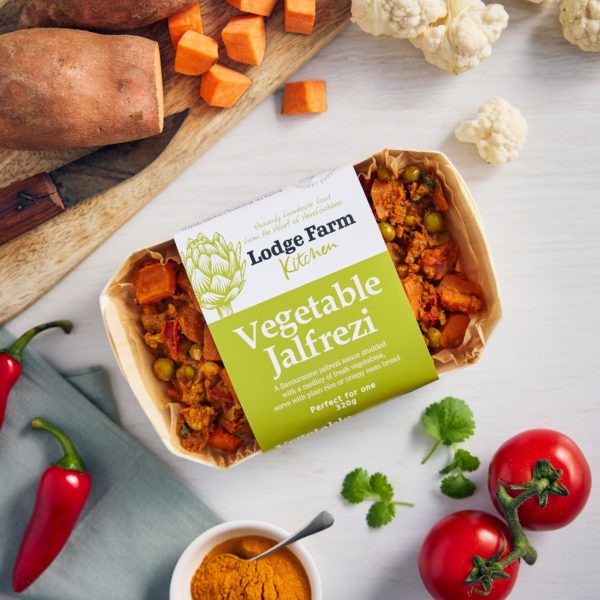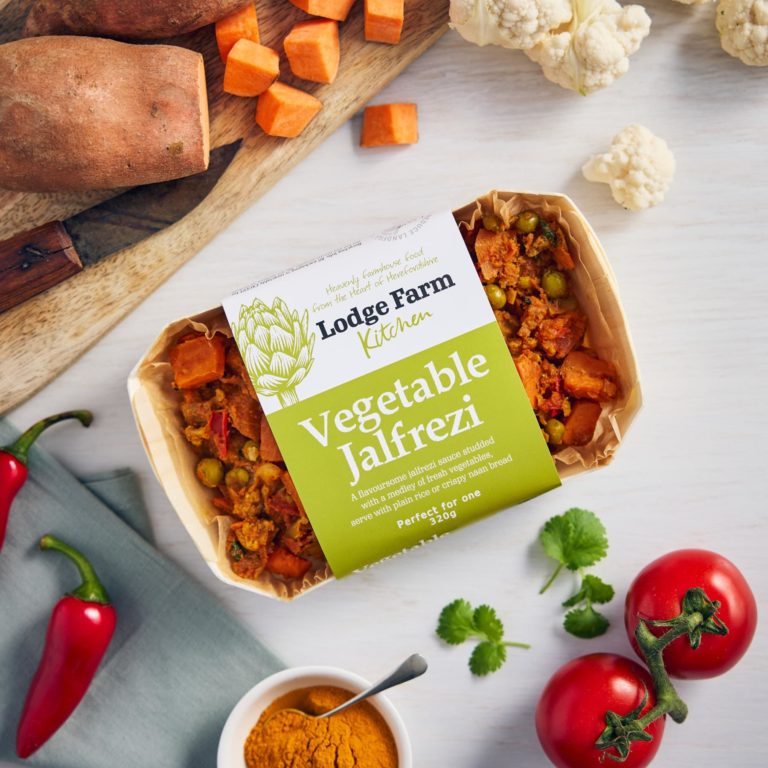 Vegetable Jalfrezi
£4.55
Our vegetable Jalfrezi is the perfect fusion of fragrant flavours and healthy ingredients! Originating from Bengal, Jalfrezi means stir fry or hot fry - and this dish is no exception. Packed with crunchy, roasted vegetables and warming spices, each bite will transport your taste buds to the streets of India.
Our vegan Jalfrezi curry is made with a tomato-based sauce that perfectly complements the richness of the vegetables. Easy to enjoy, this vegetable dish is a perfect weeknight meal or a delightful addition to any dinner party! Serve with rice or warmed through naan bread.
Tomatoes (26.6%), onion (21.3%), cauliflower (10.6%), sweet potato (10.6%), carrots (10.6%), peas (6.65%), water, turmeric, rapeseed oil, nigella seeds, green chilli, ground coriander, ground cumin, salt, coriander leaves, ginger, red chilli, garam masala, curry leaves, garlic, black pepper
Energy kJ 265/kcal 63, Fat 3g of which saturates 0.3g,
Carbohydrate 8.3g of which sugars 5g, Protein 2.2g, Salt 0.98g
Can be cooked from frozen or defrosted in the fridge overnight.
Not suitable for cooking in a microwave.
Preheat your oven to 170ºC, 325ºF gas mark 3
Remove this sleeve and plastic wrapping but keep in the wooden baking mould and place on a baking tray. Cover tightly with foil provided. Our wooden baking moulds are suitable for the oven, just make sure they are not too close to a direct flame or element.
Cook for 25 minutes if defrosted or cook for 45 minutes if still frozen. Cook until piping hot, leave for a couple of minutes before serving.