Get a taste of the Mediterranean with this flavoursome Persian Shirazi salad. Popular as a side dish in Middle Eastern cuisine and such a simple yet brightly coloured salad that will provide you with a herby zingy taste, perfect for accompanying tasty meals.
Ingredients:
3 small Persian cucumbers (or 1 English cucumber), finely chopped
3 ripe tomatoes, de seeded and finely chopped
1/4 red onion, finely chopped
2 tablespoons fresh mint, chopped
Sea salt, to taste
Cracked black pepper, to taste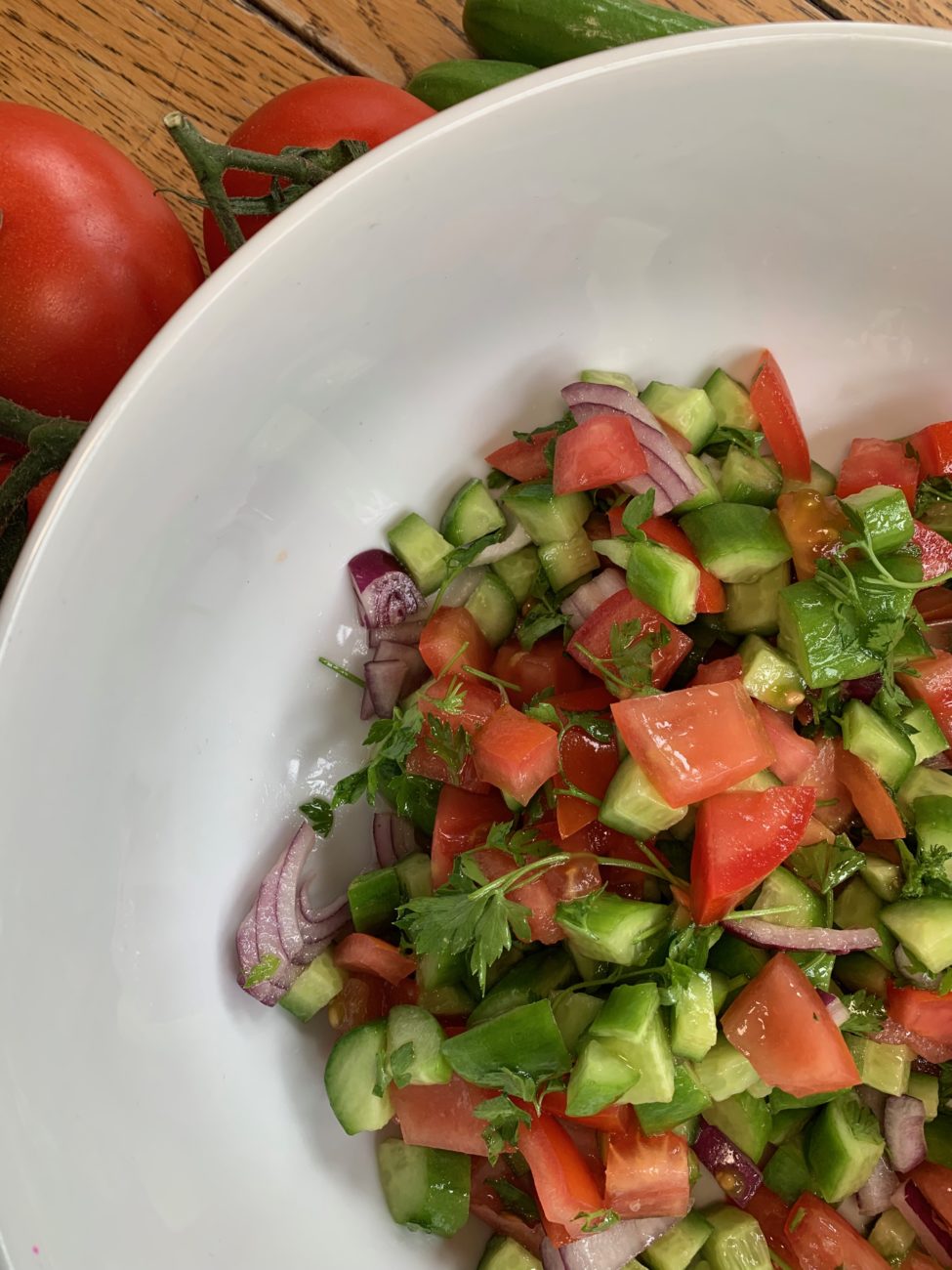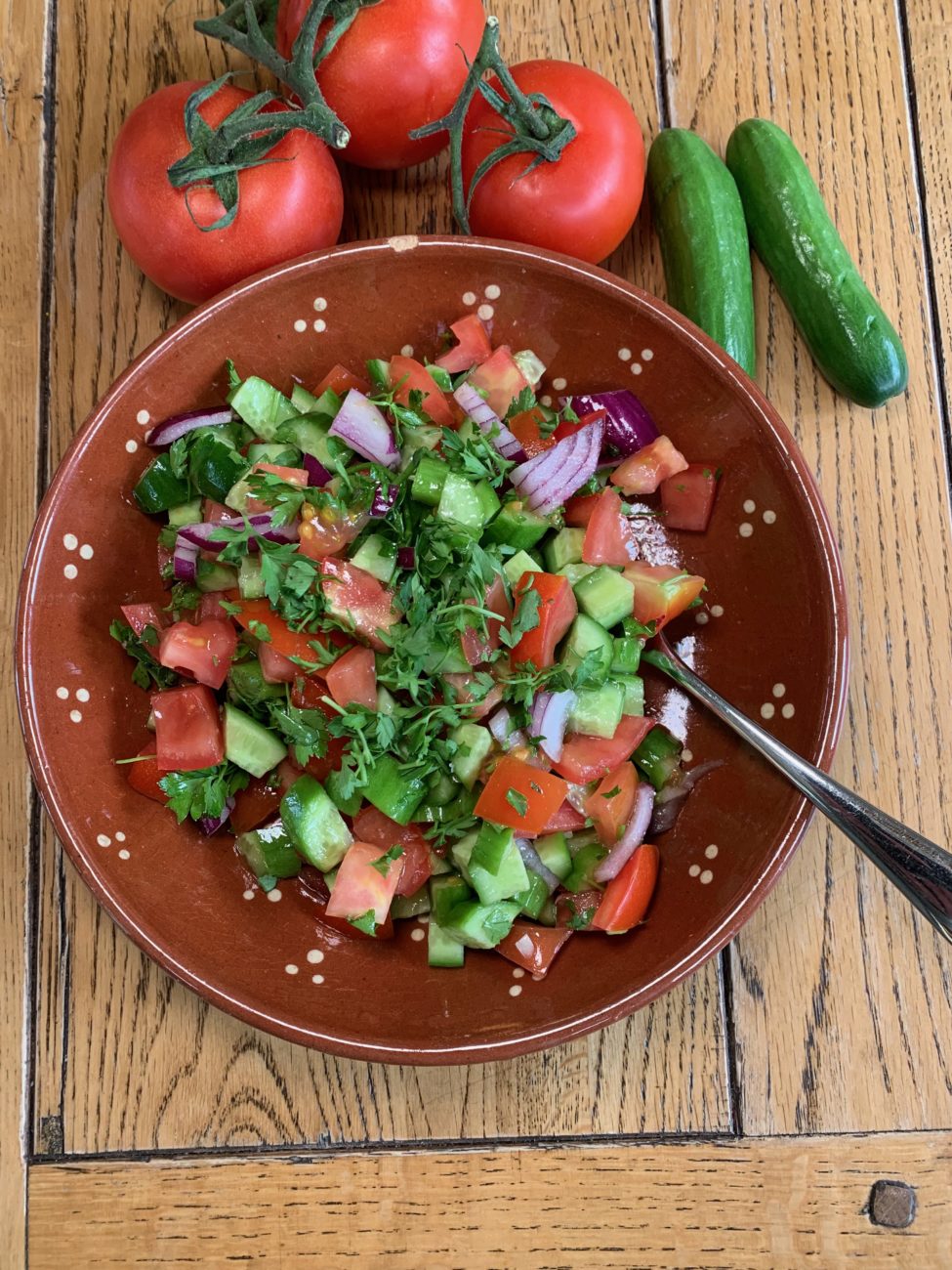 Salad Dressing
2 tablespoons extra virgin olive oil
Method:
Wash and finely chop the cucumbers, tomatoes, and red onion. If you're using Persian cucumbers, there's no need to peel or de-seed them. Otherwise, peel and deseed a cucumber before chopping.
In a large bowl, combine the chopped cucumbers, tomatoes, and red onion.
Add the chopped fresh mint to the bowl and season
In a separate small bowl, whisk together the sea salt, cracked black pepper, lime zest, lime juice, and extra virgin olive oil to make the dressing.
Pour the dressing over the vegetables and toss gently to combine.
Chill the salad in the refrigerator for at least 30 minutes to allow the flavours to meld together.
Serve the chilled Shirazi salad as a refreshing side dish or on its own as a light and healthy snack.
Give this recipe a go and pair with our squash curry, as a side dish for your summer BBQ's or pretty much anything you like! For more inspiration on delicious recipes check out our Kitchen Secrets.