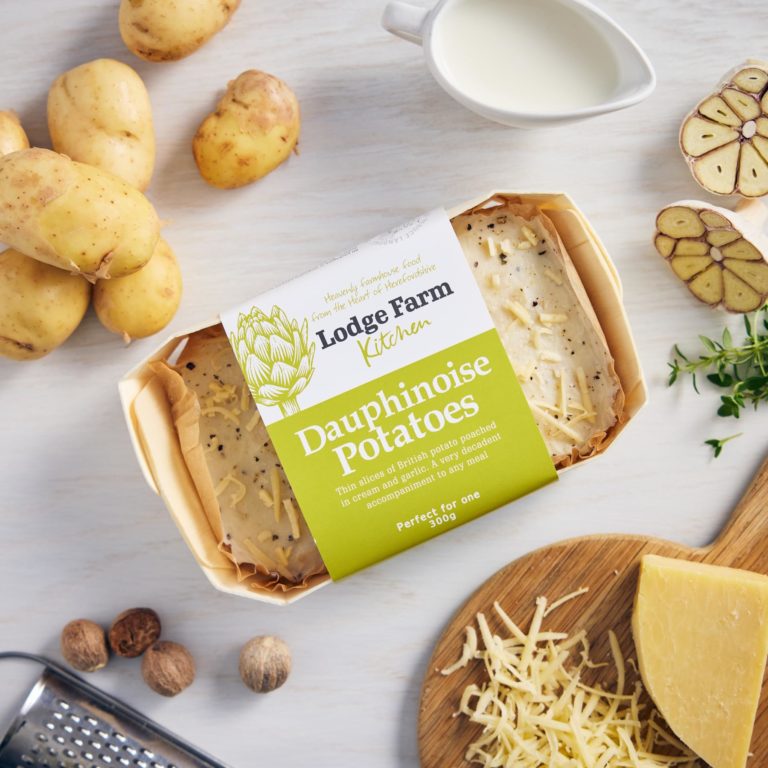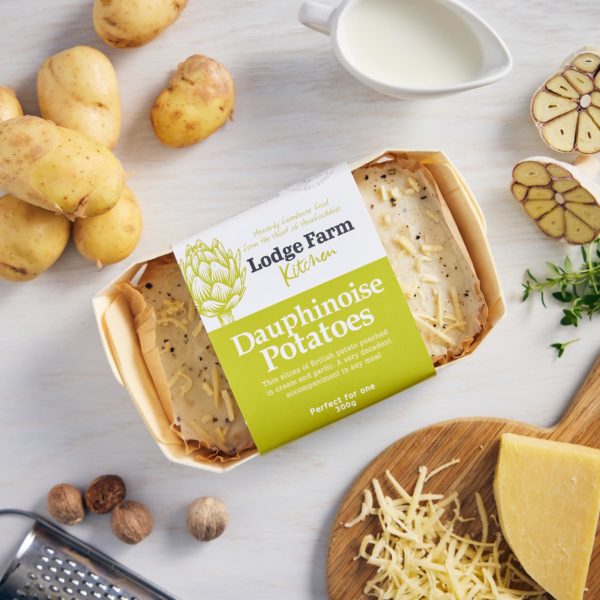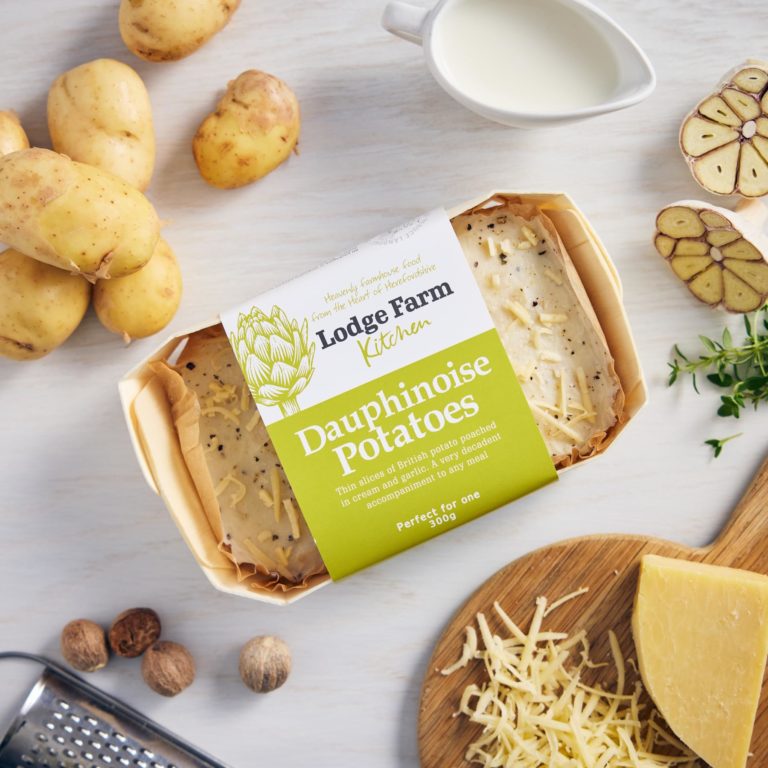 Dauphinoise Potatoes
£3.25
Our creamy, buttery, garlic, decadent Dauphinoise Potatoes that are packed full of flavour and are the perfect side dish to elevate a humble supper. Made with fresh potatoes and a rich blend of cream and nutmeg, this dish is sure to satisfy your taste buds and impress your guests.
Whether you're serving up a hearty steak or a light chicken supper, our Dauphinoise Potatoes are the perfect complement.
MILK, potato (41%), onion, butter (MILK), rice flour,
rapeseed oil, salt, garlic, bay leaf, nutmeg, pepper
Energy 527kJ/125kcal, Fat 5.2g of which saturates 3.1g,
Carbohydrate 16g of which sugars 4.0g, Protein 3.5g, Salt 0.26g
Can be cooked from frozen, or defrost in fridge overnight.
Not suitable for cooking in a microwave.
Preheat oven to 170ºC, 325ºF, gas mark 3.
Remove this sleeve and plastic wrapping but keep in wooden baking mouldand place on a baking tray. Our wooden baking moulds are suitable for the oven, just make sure they are not too close to direct flame or element.
Cook for 20 minutes if already defrosted or 45 minutes if frozen. Cook until piping hot and crispy on top.
Leave for a couple of minutes before serving.