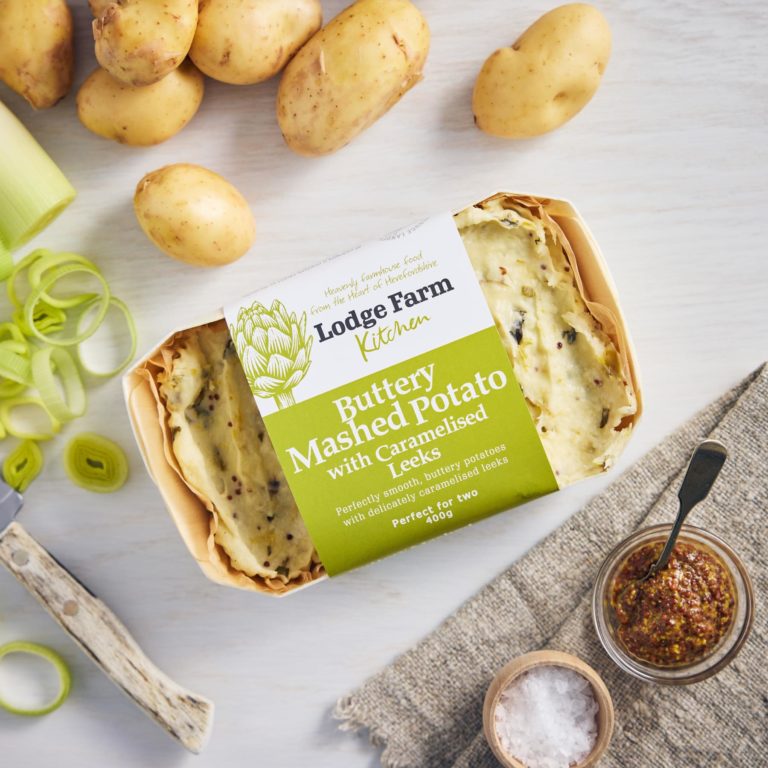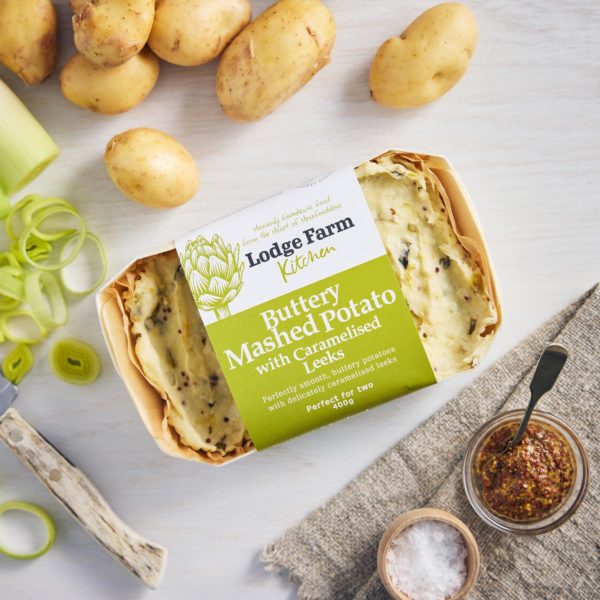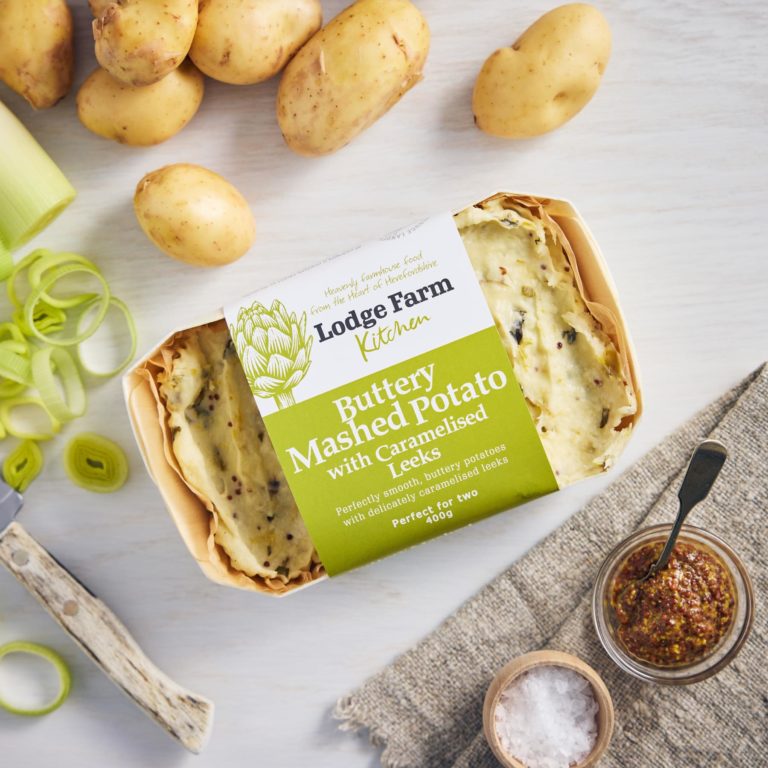 Mash with Leeks
£3.05
A Lodge Farm favourite! How can something so simple be just so delicious? Our creamy, buttery organic mashed potato is folded in with caramelised leeks for an added burst of sweetness.
This delicious mash ready meal is made with the freshest ingredients, our mashed potatoes are the perfect vegetarian side dish to complement any meal. Serve alongside your favourite Lodge Farm Kitchen dish to make the perfect quick and easy meal.
Potato (66%), leeks (17%), MILK, butter (MILK), wholegrain MUSTARD (water, MUSTARD seeds, spirit vinegar, rock salt, spices), salt
Energy 466kJ/111kcal, Fat 4.6g of which saturates 2.8g,
Carbohydrate 15g of which sugars 1.7g, Protein 2.3g, Salt 0.31g
Can be cooked from frozen, or defrost in the fridge overnight.
Not suitable for cooking in a microwave.
Preheat oven to 170ºC, 325ºF, gas mark 3.
Remove this sleeve and plastic wrapping but keep in wooden baking mould and place on a baking tray. Cover tightly with foil. Our wooden baking moulds are suitable for the oven, just make sure they are not too close to direct flame or element.
Cook for 25 minutes if already defrosted or 45 minutes if frozen. Cook until piping hot.
Leave for a couple of minutes before serving.